Derryn Hinch makes a stunning confession after being outed by ex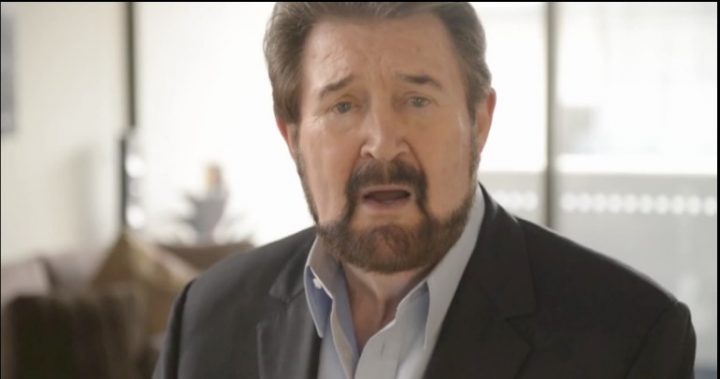 Derryn Hinch's battle with alcoholism has been well documented over the years, but his life-saving liver transplant seemed like a turning point.
Despite swearing off booze it appears the former shock jock is now drinking again, with his ex-partner outing him on social media forcing him to admit the truth.
"Derryn Hinch has been back on booze 12+ months. So much for respecting organ donors gift of life. Fave wine, cheap Gossips. No loyalty," Natasha Chadwick posted on social media on Sunday.
Ms Chadwick said Derryn followed protocol and stuck to non-alcoholic beer and wine after the surgery but had started adding alcohol to his drinks after their break up in March.
"Since then he's been back on it regularly, starting the day with non-alcoholic beer for breakfast, then moving to his Edenvale non-alcoholic wine and then moving on to harder stuff," a source told the Herald Sun.
Ad. Article continues below.
"He's even spent an afternoon at a pub in Redfern in Sydney and come home stinking of alcohol," they added.
The revelation has lead to Derryn addressing the controversy himself, saying he had been drinking, but only with the permission of his surgeon.
"I've had the odd glass of wine, perhaps one-third wine and two-thirds water, with Natasha at birthdays and at events like Christmas," he said.
Every year in Australia thousands of people desperately wait for transplants to save their lives.
There are calls from some saying Derryn isn't showing any respect to the person who's liver he now has.
Do you think he is being disrespectful? Or is it ok to drink because his doctor said so?