Deforestation is happening right at our door step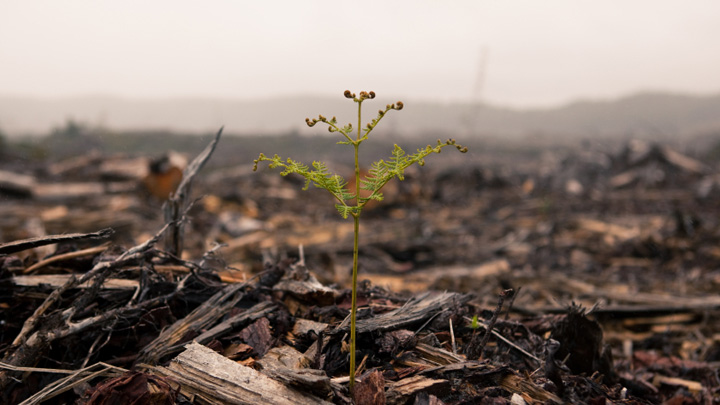 It's hard to believe but Eastern Australia is in the world's 11 deforestation locations and together they will account for 80 per cent of global forest loss by 2030, according to a new report.
New South Wales and Queensland bear the brunt of the lost forest and between 3m hectares and 6m hectares of rainforest and temperate forest, could be lost between now and 2030.
The cutting down of forests not only affected our diverse landscape but it impacts on species of wildlife, water, topsoil and air quality, reports The Guardian.
Deforestation in Australia is a part of a much larger loss across the world, including in the Amazon, Borneo, Sumatra, the Congo Basin and East Africa. These are places that should be preserved and taken care of, yet are being cleared or disturbed to make way for more livestock, mining and logging.
It's shocking to think that around 70 per cent of our eastern forests are not in their natural condition or protected.
Ad. Article continues below.
According to the WWF, the dissolving environmental protections by the Campbell Government in Queensland sparked a rise in land clearing…275,000ha of forests have been torn down in the last year and we're losing vegetation at a rapid rate.
Despite a new Labor government in Queensland, the NSW government isn't planning a big enough scheme to protect plants and animals.
"We are deeply concerned about NSW. These are laws that have been shown to have been effective in saving hundreds of thousands of animals, so it's important that biodiversity continues to be protected", said Dermot O'Gorman, chief executive of WWF Australia.
So tell us today: What do you think should be done to stop deforestation? Why don't governments care more about our natural environment?