Decision made on Emma McKeon's appeal to her Closing Ceremony ban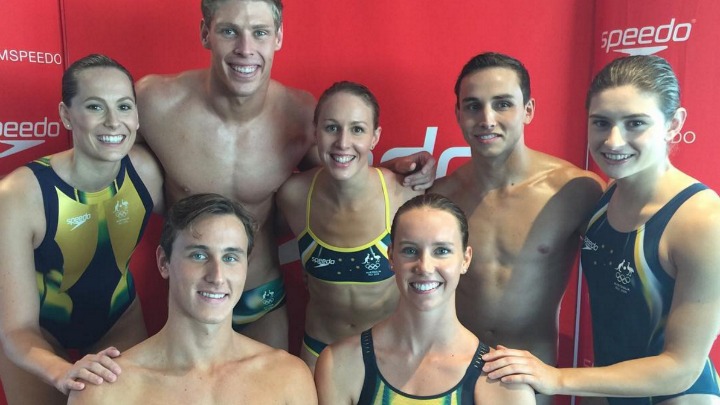 Emma McKeon was said to be absolutely gutted by her ban from the Olympic Closing Ceremony after Australia's chef de mission Kitty Chiller came down hard on her for breaking protocol.
Emma chose to spend the night at her Swedish swim friends' accommodation after it became too late to make her way back to the athlete's village alone earlier this week.
Chiller found that Emma broke the rules by failing to notify her team manager that she wouldn't be coming home that night and promptly banned her from the Closing Ceremony.
Emma, who has won more medals in Rio than any other Aussie athlete, was understandably upset by the ruling and lodged an appeal.
Ad. Article continues below.
Now it seems Chiller has come to her final decision and has lifted the ban, allowing Emma to celebrate with her teammates on the final night of the Games.
The ban was ridiculed by many back home with people saying Chiller was being too harsh on Emma and pointing out that she decided to stay with her friends for safety reasons.
Others though said that the rules are in place for a reason and that Emma was wrong to break them.
Athletes have been under strict instructions about when and where they they can travel while in Rio due to the high amount of crime happening in the city.
Either way, it looks like Emma will be able to finish the Games with a smile on her face as she celebrate with her teammates at the Closing Ceremony this weekend.
Are you happy to see the ban lifted? Was it too harsh in the first place, or should she have had to face consequences for breaking the rules?