Debbie Harry and Cyndi Lauper tackle ageism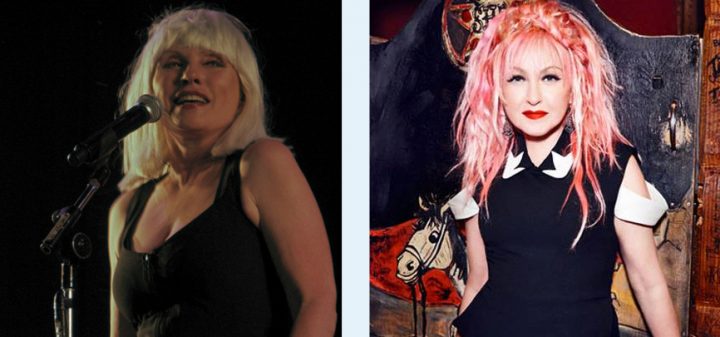 As they are set to return to Australia for a big tour at A Day on the Green, Cyndi Lauper and Debbie Harry open in an interview about ageism and trailblazing for a new generation of women.
Ad. Article continues below.
There is no doubt that the media focuses a lot more on the age and physical appearance of female celebrities than males. It's something that even Harry admits she's been guilty of. However, it shouldn't matter the age of the artist but the art that comes from them.
Lauper summed it up nicely when she told The Herald Sun, "We're not cars". She continued, "When I came out, and I was doing Girls (Just Wanna Have Fun) I was 30. Everyone would ask how old I was and I'd say 'Why? You want to kick the tires and check under the hood for the mileage?' We're not cars we're people."
Harry admitted that "It's frightening". She then said, "It's an ugly thing. Sadly, I have to admit there's been times when I'm guilty of it. It's part of a survival mechanism I guess. I've become smarter as I've gotten older. I'm a big egomaniac but not in the same way. I have a broader perspective."
When asked about when was the first time that Lauper saw Harry she told the Blondie singer to "Block your years" before saying "I remember going to CBGBs to see Blondie play in the 70s". CBGBs is a famous New York Punk club that many iconic bands started. Lauper continued, "Debbie was down on her knees singing, and it was so awesome. And I remember the time Debbie took a garbage bag and put gaffer tape around it and made it into a dress. Excuse my language, but it was so f—ing inspiring. Debbie, you were ours. Ours. Blondie were ours."
Blondie and Lauper had amazing success in Australia and it something that they are thankful for to this day. Harry said, "When I first went there I was very surprised how much people took us in". Though out of all of fans and people that took Blondie in when they toured Australia there is always one person that she will be grateful for. The man responsible for their first hit in Australia after it was mistakenly played on the hit show Countdown.
"We have Molly Meldrum to thank for that," Harry said.