Dawn Fraser: she did it her way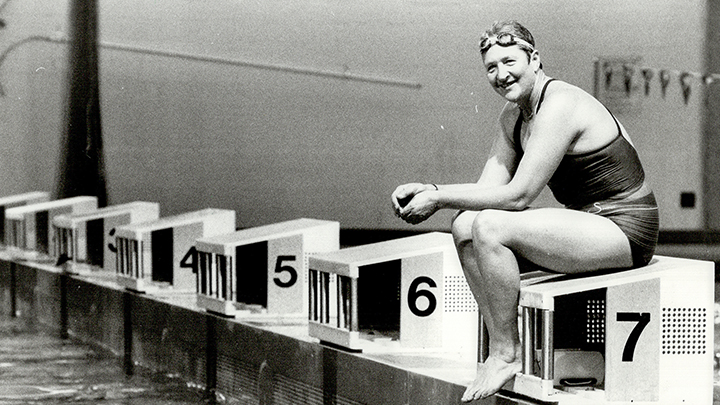 Dawn Fraser was just 12 when she was accused of professionalism because she received two shillings (about 50 cents) for swimming well at a children's Christmas party. She was suspended by the Amateur Swimming Union for two years.
The head martinet of the Amateur Swimming Association of Australia was Bill Berge Phillips, who told Fraser she would never swim for Australia. "I said: 'Yes I will, and not you or anyone else will stop me'," she writes in her biography, Dawn.
Talent and turmoil were Fraser's trademarks during an illustrious career that earned her four Olympic gold medals, three silvers and the affection of a nation.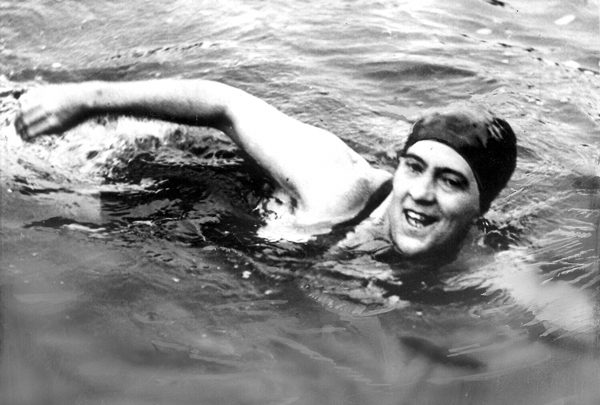 She was the first woman to swim under a minute for 100m freestyle, and the first person to win the same event at three successive Olympics.
Ad. Article continues below.
Her time of 59.9 secs for 100m at the 1962 Commonwealth Games trials was a milestone in world sport, equal in gravitas to Nadia Comaneci's perfect 10 in the gymnastics in Montreal.
Fraser won gold in the 100m freestyle in Melbourne in 1956, Rome in 1960 and Tokyo in 1964. The last win was perhaps the most remarkable, coming in extraordinarily painful circumstances.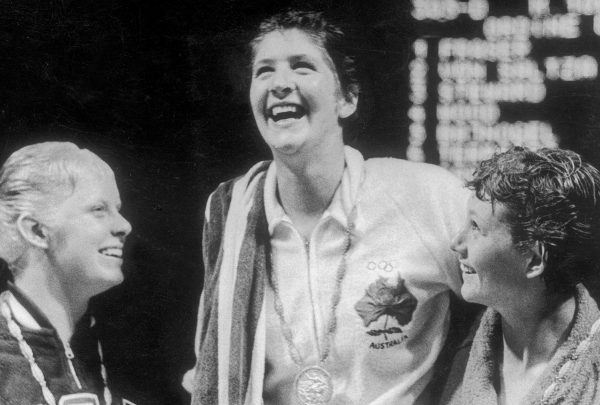 Early that same year, Dawn was driving a car that collided with a parked vehicle, killing her mother, who was a passenger. Dawn wore a neck brace for weeks and was undecided about her future before deciding to swim in Tokyo in honour of her mum.
There is a strong case to say she would have made it four consecutive gold medals in Mexico City in 1968, but Fraser was suspended for 10 years by Berge Phillips' Amateur Swimming Union for pranks and misdemeanours committed during celebrations in Tokyo.
Ad. Article continues below.
There was also the drama of Fraser and two fellow Olympians being caught by Japanese police stealing a flag not far from the Emperor's Place. It was Fraser's most notorious stunt, but she says it could not be pursued by the ASU because Japan took no official action.
Fraser sued the ASU, plus Berge Phillips for defamation over letters he sent to overseas swimming organisations. She won on both counts but the lifting of the ban came too late for her to qualify for the Mexico City Olympics.
"Many have said that, with all due respect to Jan, I would have won a fourth gold. And I'm afraid I have to agree," Fraser says.
In 1999, she was named the world female swimmer of the century at a lavish ceremony in Vienna at the World Sports Awards.