David Oldfield shocks viewers with comments about Indigenous people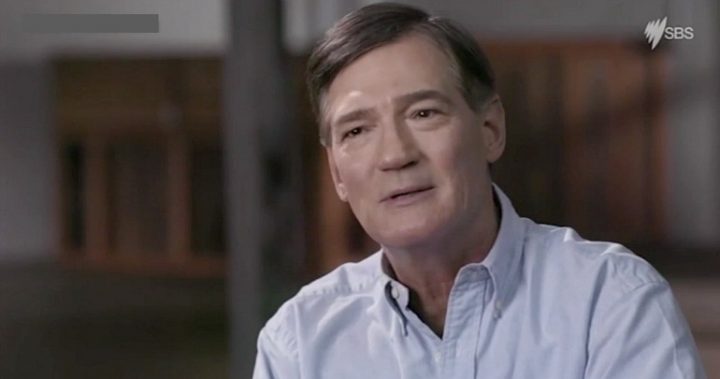 Former One Nations politician turned radio host David Oldfield has caused a stir over his comments about Indigenous people on the SBS show First Contact.
Oldfield has appeared on the show with five other celebrities as they spend time with remote communities to learn more about Aboriginal culture and way of life.
While the experience has been eye-opening for many, Oldfield left viewers shocked last night with his claim that Aboriginal culture should have "died out with the Stone Age".
Throughout the series, the radio host has caused tension with his harsh views and been in a number of arguments with host Ray Martin and the other celebrities, including Ian 'Dicko' Dickson, Tom Ballard and Natalie Imbruglia.
"It's not actually good for Aborigines to remain Aborigines," Oldfield said.
Ad. Article continues below.
"They should be Australians. And you just naturally let it die out. I mean frankly it should have died out. Like the Stone Age died out.
"Is there something celebratory they lived in the Stone Age longer than anybody else? I can't see it."
Last night, Oldfield was invited to join an indigenous family in a traditional ceremony with the other cast members, which he refused.
His comments left many viewers shocked and disgusted, but others say they agree with him and that he is only speaking the truth.
Despite all the backlash, Oldfield has now come out saying SBS edited the show to make him look bad and left out scenes showing him sympathising with local families.
Ad. Article continues below.
"I went in knowing I was going to be the only person to question anything or be critical in any way," he said.
"I knew that (SBS) needed me, they went to great lengths to get me to do the show.
"And the reason they needed me was evident — I was the only person that was going to provide any balance at all. What balance is there when there is only one voice?"
He also claimed Ray Martin fired up against him throughout the series.
"Ray Martin had stand up fights with me too," he claimed.
Ad. Article continues below.
"He completely divorced himself from the compere role because he couldn't deal with it. I don't know how much of that will make it (onto the program) if it's going to make it at all.
"So essentially you had six people against one. I was the only dissident."
What do you think of his comments? Do you agree with him, or his he out of line?
Have you been watching the show this week?