David Bowie, Adele rule at the Grammys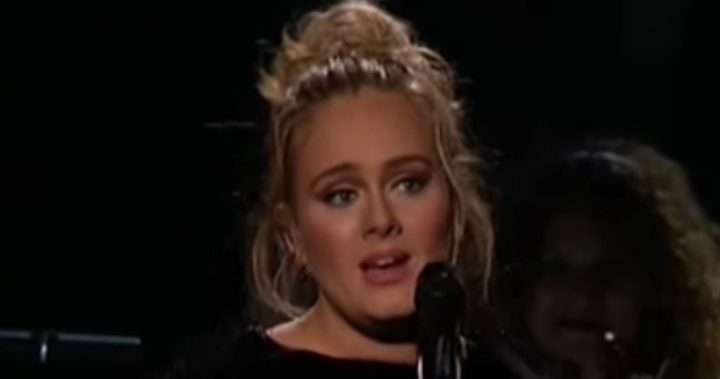 It's been more than a year since the world lost the talents of David Bowie, and for many of us it's fresh in our minds.
But the talented musician has been given a great honour after his death, taking out five awards at the Grammys today.
He won Best Rock Performance, Best Rock Song, Best Alternative Music Album, Best Recording Package and Best Engineered Non-Classical Album for his final album Blackstar, released just days before he died.
Ironically, before his death, Bowie had only won one Grammy.
And he wasn't the only singer from the Baby Boomer generation to win on the night.
Ad. Article continues below.
Remember that beautiful viral video of Dolly Parton and the band Pentatonix singing the song Jolene?
Well that performance scored the band and Dolly a Grammy win, while Willie Nelson took home a Grammy for Best Traditional Pop Vocal Album with his album Summertime: Willie Nelson Sings Gershwin.
And Adele had everyone talking to.
Apart from winning five Grammys, snapping one of them in half and dedicating it to fellow nominee Beyonce, it's her tribute to George Michael that has social media talking.
Ad. Article continues below.
Adele was singing George Michael's song Fast Love when it became clear that there was some technical issues making the music out of time.
One minute into the performance she stopped singing and started apologising.
"I know it's live TV, I'm sorry," she said.
"I need to start again. I f**ked up.
"I can't do it again like last year. I'm sorry for swearing and sorry for starting again. Can we please start it again?"
Ad. Article continues below.
There was applause from the crowd, and when she restarted the performance, she brought the house down – finishing with a standing ovation.
While some have criticised Adele's performance, her openness and desire to do George Michael's song justice has won her plenty of praise on social media.
Watch the performance below and tell us what you think.
What do you think of Adele's performance? Did she do the right thing stopping and restarting?