Daughter writes hilarious obituary just like her father wanted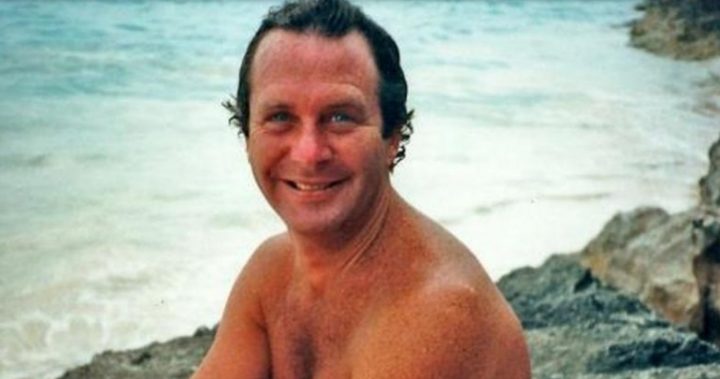 Chris Connors died earlier this month fighting ALS and stage 4 pancreatic cancer. Instead of the usual standard language typical to a traditional obituary, Connors told his family, "'I just want you to make it funny'" and "'I don't want a run-of-the-mill obituary.'" And funny it was.
Connors, 67, was remembered in his obituary as a "Ladies man, game slayer, and outlaw." Even the headline was funny to honour the husband and dad who was apparently joking until the end, "Irishman Dies from Stubbornness, Whiskey."
Among the fun and jokes are touching tributes and memories, remembering him for his "intelligent, impish smile, love for the spoken word, irreverent sense of humour, and stunning blue eyes that could make anyone fall in love with him."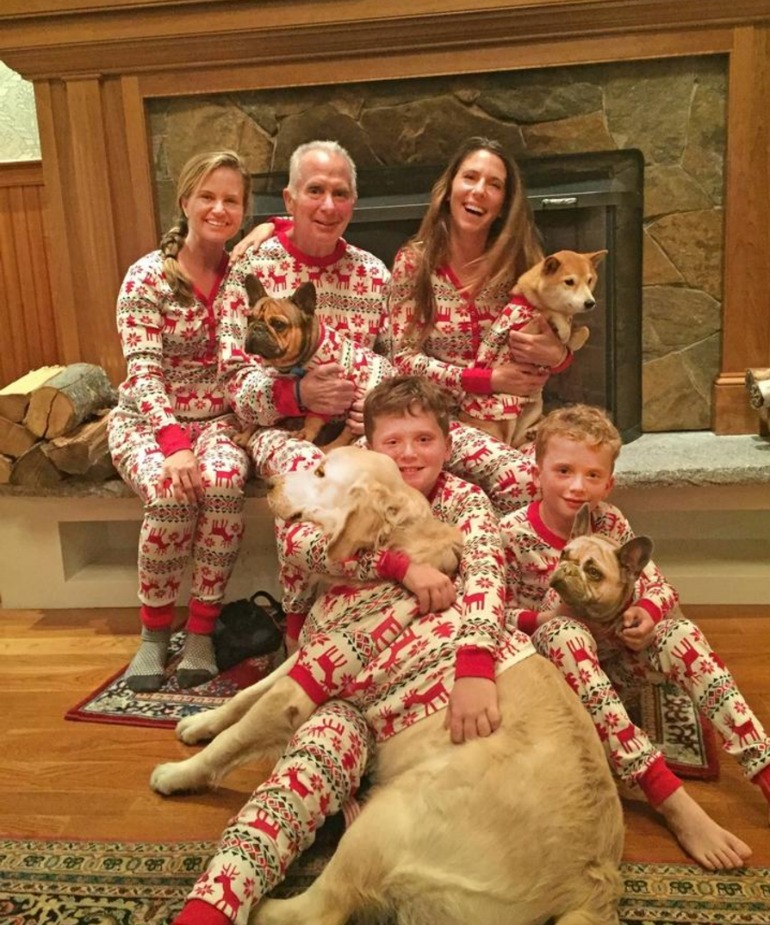 Outlandish and hilarious, daughter Caitlin Connors assured the obituary is also all true. Her father died at age 67 "after trying to box his bikini-clad hospice nurse just moments earlier," the obituary reports.
Ad. Article continues below.
"When he was on hospice, a friend of the family, who is just as crazy, was bikini-clad when she would help administer his medication," Caitlin Connors said.
It's true that he boxed, brawled, loved and enjoyed adult beverages, including expensive champagne from a solo cup with a wine glass stem, "Just because," his widow said. He also launched a Wall Street career, with no experience, after a trader enjoyed his personality, while Connors was painting a fence, and gave him a business card.
"Absolut vodka and Simply Orange companies are devastated by the loss of Connors," according to his obituary.
His daughter also shared a business card he once had made that read, "Christopher C. Connors, Man of Action."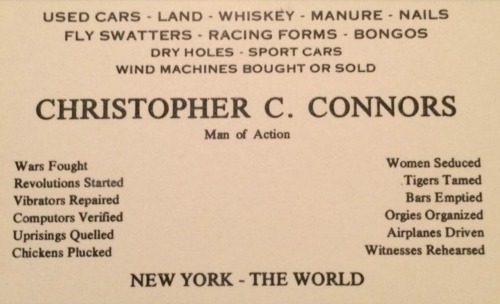 There was a line in his obituary that he wrote, about grabbing life by the lapels, kissing it and swinging it back onto the dance floor, said his daughter. It was written when she turned to him for help writing a slogan for her high school yearbook.
Caitlin Connors said she wrote the rest of the obituary with her cousin Elizabeth, over cocktails, reports Seacoast Online.
"We picked the top five or six stories" from his life, she said. "There are so many more."
Ad. Article continues below.
Some of the tales that made the cut include his January ocean swims, being stabbed while defending a mugging victim and drifting in a life raft off the coast of Panama. Also true was his love of music and attachment to his Sonos music remote control, which he took upstairs at night and wouldn't let anyone else touch, said his widow.
"He loved music more than anything," Connors' widow said. "He was a horrible dancer, but he loved to dance. He had a heart of gold."
For Chris Connors' life, his daughter said, everyone is asked to bring a story about him and all will be compiled in a book for his sons Chris, 11, and Liam, 8.
Fun and jokes aside, because of the popularity of his obituary, his daughter said, $10,000 has already been raised for Connors' water safety fund at thechrisconnorsfund.com. Well that's a job well done.
What would you like someone to write about you?