Dashing Prince Harry walks the red carpet at movie premiere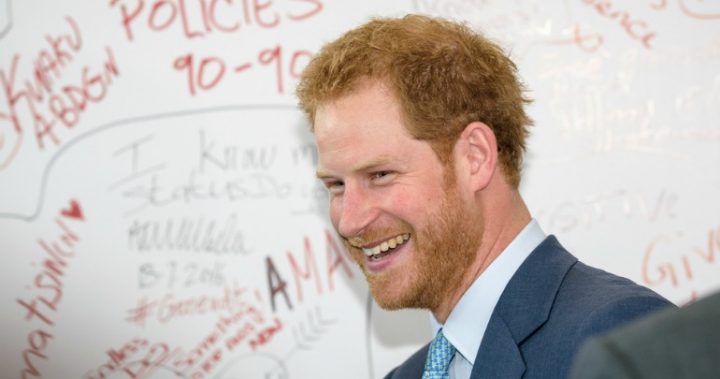 Prince Harry walked the red carpet alongside Dunkirk veterans and Hollywood stars for the premiere of Christopher Nolan's latest blockbuster account of the same name which details the perilous WWII evacuation of British troops. 
While Harry, 32, was sans girlfriend Meghan Markle, he still looked comfortable as chatted to WWII vets about their experiences during the1940 attempt to save hundreds of thousands of servicemen from advancing Nazi troops.  
The prince is a former Army officer and looked eager to learn from the men, now in their late 90s, about what the actual Dunkirk was like. 
Ad. Article continues below.
He spoke to the veterans at Kensington Palace, including 100-year-old Sidney Spalding from Colchester and 96-year-old George Wagner from Litchfield. 
Spalding was abandoned on the beach in Dunkirk by his commanding officer who told him, "Every man for himself".
Wagner was sent to Europe in 1939 with the Royal Engineers and said watching the movie at a private screening brought back horrific memories.  
"It just reminded me when we were just outside Dunkirk we were mortared as we were getting away. Then they started to shell us and then one or two planes started to have a go," Wagner told The Daily Mail. 
"I was down below deck, there were six or seven of us and we were soaking wet and naked, our clothes were in the engine room drying out."
Later, Prince Harry walked the red carpet alongside veterans from Dunkirk, Afghanistan and Kosovo before meeting the stars of the film: British actors Tom Hardy, Mark Rylance and Kenneth Branagh, and Irish star Cillian Murphy.
Ad. Article continues below.
He also met former One Direction singer turned solo artist Harry Styles, whose appearance caused the packed crowd in London square to erupt into ear piercing screams.
Styles made his acting debut in the film and said he felt "very fortunate" to be involved. 
"When I heard about Chris [Nolan] doing it I was kind of already excited to watch it to be honest and I just wanted to be involved," he said. 
"The story is such an important piece of British history … and I think everyone thought we were making something special."
The movie is set for release July 20 and was filmed in Holland, the UK and Los Angeles. 
Director Christopher Nolan is responsible for The Dark Knight trilogy, Inception and Interstellar.