Dan Aykroyd pens emotional letter about Carrie Fisher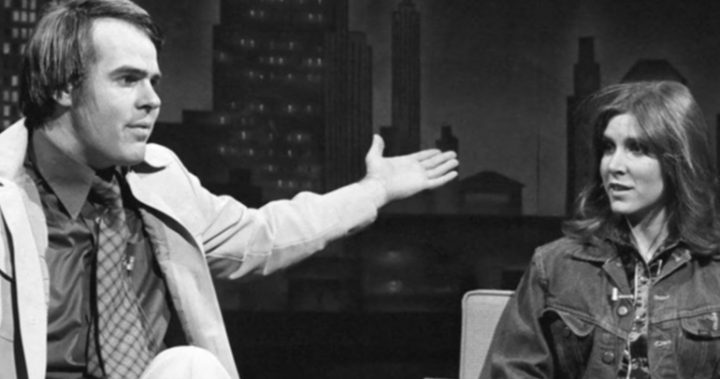 A letter penned to Empire magazine shows the personal side to Carrie Fisher that only someone who loved her could share.  Comedy legend Dan Aykroyd, known for his roles in Ghostbusters and The Blues Brothers, shared a look at their romance that started on the set of The Blues Brothers.
After meeting Carrie while on the cast of Saturday Night Live, Dan knew that Carrie was "One of the most brilliant and hilarious minds of our eon".  He stated that while they were together she would say things like "I love tiny babies. When they cry they turn red and look like screaming tomatoes", and "You have a jawline, hold your chin up otherwise you look like a tuna."  The latter being almost a badge of honour for Dan who would go by the nickname "Tuna Neck" for the rest of their romance and friendship.
He also spoke of how close they were to being married writing, "While in Chicago we obtained blood tests for compatibility from an East Indian female doctor. Contemplating marriage, I gave Carrie a sapphire ring and subsequently in the romance she gave me a Donald Roller Wilson oil painting of a monkey in a blue dress next to a tiny floating pencil, which I kept for years until it began to frighten my children."
They had a whirlwind romance and Dan spoke kindly of Carrie's mother Debbie and "tech-wizard" brother Todd.  But like a lot of romances, it came to an end.  Dan wrote that after a visit to his new home, that was a bit of a fixer-upper, it ended. "The next morning she asked me to drive her to the airport and she flew to New York. Architectural reservations notwithstanding, Carrie wasn't shallow, we had a great time. She was also in love with Paul Simon. She married him but I hope she kept my ring."
Ad. Article continues below.
You can read the entire letter here.
What did you think of his story?  Were you a fan of their work together in The Blues Brothers?