Dame Maggie Smith spotted out with former co-star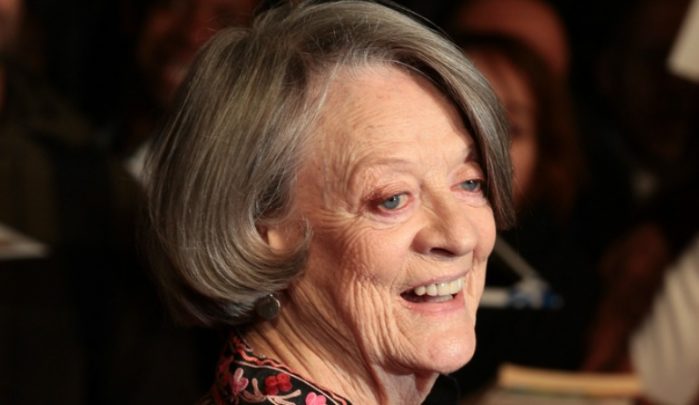 All eyes are normally on the court during a big game at Wimbledon but there was plenty of attention to a pair sitting in the crowd.
Sir Ian McKellan and Dame Maggie Smith attended day nine of the Tennis Championships, for the men's quarter-finals match between Andy Murray and Sam Querrey.
The veteran actors enjoyed the view from the Centre Court Royal Box, getting excited over the action.
Read more: Maggie Smith says Downton Abbey ruined her life.
Ad. Article continues below.
Spotted in spots, 82-year-old Smith was happy to share a pair of binoculars with McKellan to get a closer view of the match. The Downton Abbey star first started her career in 1958 and has continued to have much success in her later years. 
She played Professor Minerva McGonagall in seven Harry Potter films, however McKellan turned down playing a role in the series. After Richard Harris died he was offered a changed to play his role of Professor Dumbledore but turned it down, saying he knew Harris wasn't a fan of his. The role went to Michael Gambon.&nbs
McKellan, 78, has been busy enough, playing the role of another wizard in The Lord of the Rings and The Hobbit. He recently voiced a character in an animated series Animal Crackers, alongside Danny DeVito and Sylvester Stallone, which is due for release in September. 
Ad. Article continues below.
The pair worked together on the movie Richard III, back in 1995.
Are you a fan of both of these stars? What's your favourite of their work?