Cycling champion Anna Meares announces retirement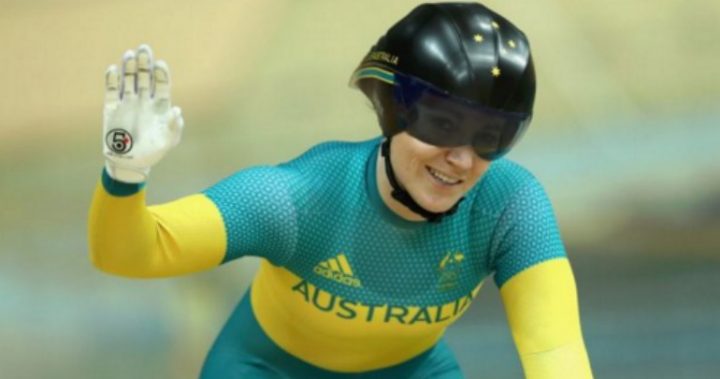 Australia's cycling champion Anna Meares has announced her retirement after a stunning career in the sport, which includes six Olympic medals.
Following this year's Rio Olympics, there was much speculation as to whether Meares would continue her competitive involvement until the 2018 Gold Coast Commonwealth Games, however, she revealed on Wide World of Sport that her retirement would take immediate effect.
BREAKING: Olympic track cyclist @AnnaMeares announces her retirement. #9WWOS https://t.co/oInckDfVHf

— Wide World of Sports (@wwos) October 15, 2016
"Obviously a lot of people have been wondering where I'm going to go to post-Rio, and with some time and reflection I've decided that I'm actually going to retire," the 33-year-old said.
Ad. Article continues below.
Meares says the reason she took some time after this year's Olympics to consider her decision was to allow herself an opportunity to remove the emotion from her decision.
"Having looked back and seen all the things I have achieved and assessed some of the injuries I have had to manage going into Rio… I feel satisfied and very happy to step aside from the sport and try something new and different," Meares said.
Meares's decision to unclip her shoes from the pedals brings down the curtain on a career that places her as arguably Australia's most decorated cyclist.
Time for a new path #retirement #33 #proud #happy #satisfied #newpath #new adventures 📷c/-AAPhttps://t.co/GxqYZSqi4t pic.twitter.com/0ofIDKx0LF

— Anna Meares (@AnnaMeares) October 16, 2016
Ad. Article continues below.
Famously, Meares is regarded for her grit and determination after making one of sport's greatest comebacks after she returned to competition just seven months after an injury where she broke her beck after an horrific crash on the track.
She has competed at four Olympic Games — Athens 2004, Beijing 2008, London 2012 and Rio 2016 — and has won six Olympic medals (two gold, one silver and three bronze). On top of her Olympic success, Meares has secured the world championship title on 11 occasions, and has won five Commonwealth Games gold medals.
 What messages do you have for retiring cycling champion Anna Meares? Share them with us.