Cute comparison photo proves George is definitely a mini-William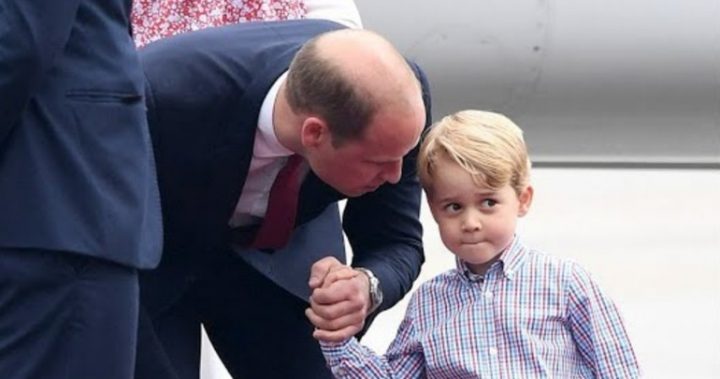 There's no denying that the two youngest members of the royal family are pretty darned cute.
Little Prince George and Princess Charlotte of Cambridge are the chubby-cheeked preschooler and toddler that melt hearts all over the world as they're photographed being just adorable everywhere they go. 
For anyone who remembers the days when it was their father, Prince William, who was the beautiful blonde toddler, little George probably brings back a lot of memories! 
Yes, the new generation of royals are indeed a bit of deja-vu for royal watchers, and it's hard to deny. 
Read more: Duke and Duchess of Cambridge's entertaining arrival in Poland
Ad. Article continues below.
After the lovely family disembarked from their plane in Poland earlier this week, the proof that George is a mini-William is in the pudding, as the say. 
Just take a look at these shots: 
And William exiting a plane at a similar age with his own dad, Charles, in 1984:
Ad. Article continues below.
Of course, it certainly isn't the first time the similarities have been noted.
This gorgeous side-by-side shows them wearing almost the exact same outfit at similar ages.
And again, in similar outfits on the balcony of Buckingham Palace, each in their dad's arms.
Ad. Article continues below.
Hopefully we will see more of mini-William – sorry, George, over the coming week, as Kensington Palace announced "The Duke and Duchess are very much looking forward to this tour and are delighted with the exciting and varied program that has been put together for it. They have decided that their children, Prince George and Princess Charlotte, will travel with them and we expect the children to be seen on at least a couple of occasions over the course of the week."
Do you remember when William was only Prince George's age? How time flies!