Cruises have a reputation for being unpredictable, but we can't believe this!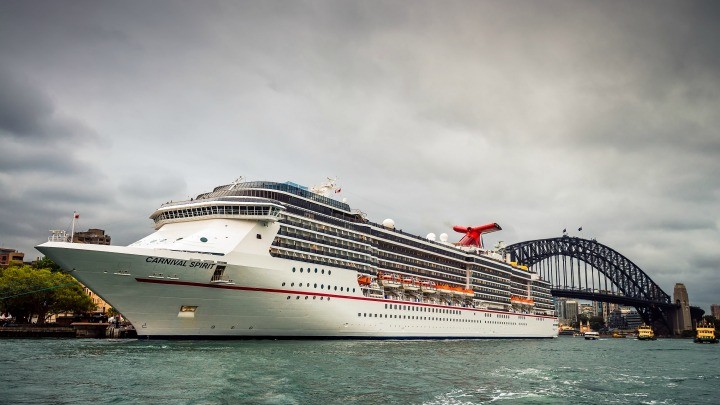 A Carnival Cruise that was supposed to offer passengers a tropical eight-day journey throughout New Caledonia and the Pacific islands, was instead rerouted to Hobart. It's the last straw for some would-be travellers, who claim they'll avoid cruising from now on.
The cruise company knew they'd have to reroute Carnival Spirit due to bad weather, but they didn't warn passengers ahead of time. Court documents have revealed that when Cyclone Pam turned towards Sydney, Carnival Cruises continued to load passengers for its international journey anyway.
Since Carnival Cruise knew poor weather could change the ship's course, passengers claim they should have been given a choice about boarding. Instead, passengers weren't told of the reroute until late into their first night at sea.
"We apologise for this unexpected change in plans", an on-board announcement reportedly said. "I know how much you were looking forward to our scheduled itinerary and regret Mother Nature is not co-operating with us". The cruise was shortly after rerouted to Hobart and then Melbourne.
Disappointed passengers are now considering a class action, citing breaches of the Compensation and Consumer Act. Not one passenger has been offered a refund or any compensation from Carnival Cruises, despite not getting the holiday they paid for.
Ad. Article continues below.
Other would-be travellers have been put off by the idea of cruising altogether. One Facebook user wrote, "really I would be spewing if I was from Tasmania (and) I got a cruise in my own state. I think its fair for a refund or another cruise at same value".
Whilst another added, "hmm.. Changes to the buffet, food poisoning, accidental deaths and now your cruise might not even go where you want it too. No thanks, I'll stick to my own travel plans instead".
Does this latest incident put you off the idea of cruising? Do you think Carnival Spirit passengers deserve a refund or some compensation?