Cruise reviews: The good, the bad and the under-dressed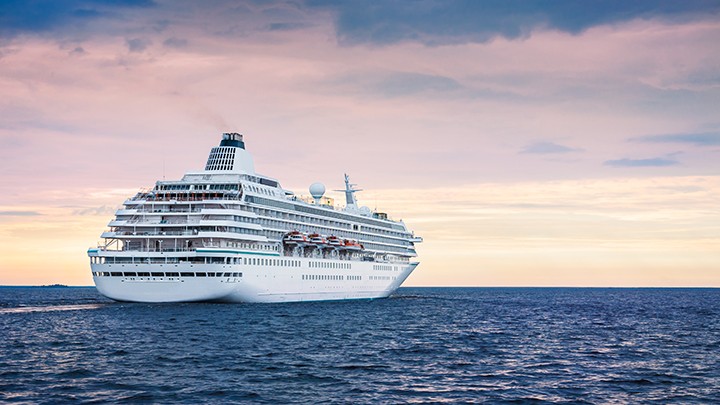 Cruising is a favourite travel option. With accommodation and entertainment to suit any budget, cruisers often enjoy the flexibility of local and international travel with the convenience of never having to leave their floating hotel.
However, one pitfall of the ever popular travel option is the inability to jump ship when things aren't going quite right.
Starts at 60 recently gathered a selection of some raving, and scathing, reviews from TripAdvisor.
The wonderful
A 'darling' Sydney Harbour cruise
Ad. Article continues below.
Lucky user 'Chris C' was dealt a good hand on-board the Sydney Star.
"First, the 'Starship Sydney' is a very elegantly and tastefully well-built state-of-the-art ship in modern décor, providing unmatched ambience which is light years ahead of its competitors whomsoever operating similar cruises at Darling Harbour.
"It was an excellent experience not only being in the 'Starship Sydney' but also experiencing the two fireworks at 9:00pm and 12:00am and the Cruise Ship parade."
Laughing it up on a comedy cruise
For 'Kaylene H', "Just being on the Pacific Dawn was a buzz, the atmosphere, the crew, the people [out to have fun], the food and entertainment was fun. Our only regret is we should have cruised longer!"
Ad. Article continues below.
Pacific Island hopping into Heaven
'Suzie-luvs-travel' sure 'luved' this Dawn cruise to paradise.
"This was our first ever cruise. We couldn't wait to embark on the Pacific Dawn.
"Our seven days were filled with numerous activities like daily trivia for brain exercise, morning walks for body exercise, champagne art auctions, retail therapy for the wallet and mind, dance classes, learning the art of making the perfect cocktail, to name but a few.
"I could not fault anything on this cruise and loved every moment!"
Ad. Article continues below.
The not-so-good
It's all about the company you keep…
TripAdvisor user 'farfromAustralia' had the following to say about their fellow travellers on a P&0 'Pacific Dawn' 7 day cruise around the Whitsundays.
"If you drive a Ford Falcon or a ute, smoke, are a borderline alcoholic, have tattoos all over your body, are overweight and live in a low social economic suburb then this is the cruise for you. My wife and I were appalled at the site of the way people carried themselves on this cruise line. On formal night my wife and I dressed up nicely however the majority of the boat wore jeans and t-shirts.
"My wife and I also noticed a lot of people were not happy with the cruise so it shows that P& O really need to pick up it's game. We were so excited to be home and back on land and away from the bogans who board these cruises. Never again P&O."
Ad. Article continues below.
Harbour Cruise Darwin can bid 'adieu' to this customer!
Usually dining out is a way to get out of the kitchen, but for user '1TraveltheWorld' that wasn't the case on the Darwin Harbour Cruise.
"I recently went for a harbour cruise on The Cape Adieu Harbour Cruise Darwin with six friends. We had a terrible time. As we were seated next to the kitchen area we had the pleasure of watching the ships' crew carry dirty dishes past us all night long. We were serenaded by the sounds of the staff at the sink washing the dirty plates.
"We paid $95 each to be on this cruise, just like every other person on-board, however the other guests were seated in areas at the front of the vessel or upstairs and did not have the experience of having a harbour cruise in the 'kitchen' An experience I would definitely NOT advise for anyone!"
Dress Code-Red
Ad. Article continues below.
For user 'Pompey1001', fashion sense doesn't always temper fashion sensibilities.
"Two days before departure I received an e-mail informing me that the gold cruise we had booked had been cancelled and that the boat was in for maintenance. They asked us if we wanted to change.
"We were told by the manager that the gold cruise was on a different boat. I was assured dress code was the same. We arrived on the boat in cocktail attire, and were shocked to note that some other people were dressed in jeans and hoodies. No one was dressed like us. [We] Sat feeling uncomfortable for two hours over-dressed. Then [were] refused a reasonable refund.
"This cruise was a nightmare."
Have you been on a cruising holiday? What were your best and worst experiences?