Critics and social media hate the new UK passport design... What do you think?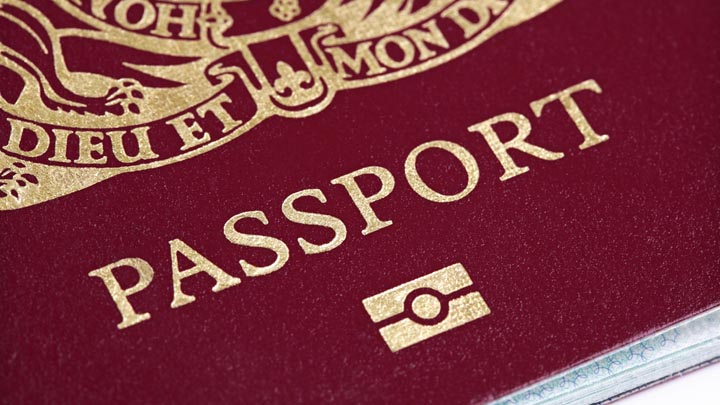 Many Australians have migrated from England and hold a UK passport, or at the very least have ties to the country. So when the new UK passport designed was unveiled, Aussies as well as Brits had something to say about it!
The travel document designs were shown to the public this week and have since been the source of much discussion and criticism, with a few big problems.
According to The Guardian's analysis, the most obvious mistake in the 36-page "Creative United Kingdom" showcase of artists and inventions is the inclusion of only two women among the nine champions of creativity – architect Elisabeth Scott and mathematician Ada Lovelace. The men are Robert Stephenson, Antony Gormley, Anish Kapoor, Sir Gilbert Scott, John Constable, Charles Babbage and John Harrison.
"We feel like we have a good representation of icons," passport office director general Mark Thompson said in defence. "It is not just about celebrating UK creativity, it's about making the most secure book that I can".
The next biggest problem is the not the iconic British landmarks on almost every page, it's the inclusion of two critically panned buildings: Anish Kapoor's ArcelorMittal Orbit and the Titanic Belfast museum.
Ad. Article continues below.
Britain makes a new passport every five years, but is known for changing the design often instead of sticking to one theme.
Most of the previous designs have been designed and printed by the same firm, DeLaRue of Basingstoke.
Some politicians and feminist campaigners are using the Twitter hashtag #tellHERstory to show their opposition to the new passport design.
Another blunder is that the Tube map drawing, sprawled across the pages, actually contains a number of mistakes.
In between the stations of London Bridge and Waterloo, Southwark appears to be missing from the Jubilee line, according to local website London SE1.
Take a look at the new designs and tell us your thoughts below:
The New UK Passport Features 7 Men And Just 2 Women https://t.co/k5YB8wLYjn cc @stellacreasy & @EmilyThornberry pic.twitter.com/cts1uib7xI

— BuzzFeed UK Politics (@BuzzFeedUKPol) November 3, 2015
Ad. Article continues below.
So the UK passport design team absolutely hates the UK, right? pic.twitter.com/TzCh2JITd8 — Noah McCormack (@noahmccormack) November 5, 2015
Marvelling at the many #design blunders of the new UK passport https://t.co/UkNvS9CHil pic.twitter.com/xsQzLrzpkc

— 999 Design (@999design) November 5, 2015
Just two women and no Scots…'sexist' new UK passport design under fire https://t.co/5QEWX1LP9V pic.twitter.com/KmZdIohpJ0 — Scotsman (@TheScotsman) November 3, 2015