Waleed Aly sparks controversy as he compares pokies to gun control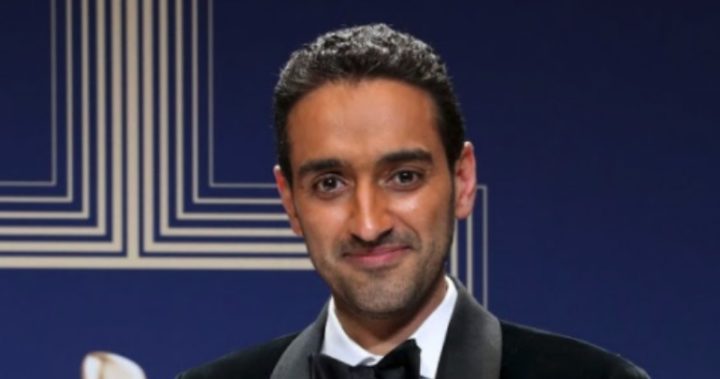 Waleed Aly is known for his outspoken views, and now he has sparked controversy by comparing the recent pokies scandal with outrage over America's gun control laws.
Woolworths came under fire this week after a whistleblower claimed staff in pubs owned by the supermarket giant were "spying" on gamblers by recording their habits and personal information to encourage them to keep gambling. Woolworths chairman Gordon Cairns has since said he's very "concerned" by the claims and ordered an independent review into the allegations.
Now, The Project presenter has claimed pokies are "similar" to the ongoing debate over guns in America, and said it's time it was "taken seriously" in a damning column in the Sydney Morning Herald.
Aly claimed both habits can claim people's lives – with guns killing 17 students in Florida recently, while pokies encourage gambling addiction which can lead to suicide, previous studies have found.
"Pokies thrive because they are to us what guns are to America – except without even the thick political mythology of freedom and the constitution to justify them," he wrote.
Ad. Article continues below.
Not all readers agreed with him though. One man wrote: "It is stupid to compare guns and pokies. Guns kill people, pokies don't." While another added, "The difference my dear Waleed is that is that pokie victims choose to destroy their own lives whereas gun victims have no choice in their lives being destroyed by others."
Others threw their support behind Aly, with one commenter writing: "It's about time we did something about the pokies and the predatory behaviour of those who thrive off them."
Federal independent MP Andrew Wilkie aired his concerns over the Woolworths scandal in parliament this week, as he presented evidence from a whistleblower to back up his claim.
"Woolworths spies on its poker machine customers without their knowledge, keeps a secret database of personal information, and uses that information to encourage increased gambling," he said, according to his website.
"This isn't just basic information. It's things like jobs, times people come in, favourite drinks, favourite football teams, whether they have a partner and what their preferred bet level is. This is all so staff can better bond with patrons and keep them onsite and gambling longer."
Ad. Article continues below.
Responding to the recent pokies scandal, Cairns said in a statement, shared on the website: "We are concerned with the allegations regarding the ALH Group as reported in today's Fairfax press. We and ALH take our responsibilities in gaming and the service of alcohol very seriously.
He added: "ALH will expand RGC's review to include the allegations raised by the former ALH employees and Mr Andrew Wilkie. We would encourage them, Mr Wilkie and any others with relevant information to be part of the independent review."
Meanwhile, ALH, the company behind the pubs, confirmed it had ordered the review in a separate statement, and added: "ALH must put its customers' interests first. There is a line which must be respected between legitimate customer service and loyalty initiatives that are part and parcel of every hospitality business and the requirements of the RSG and RSA codes."
Read more: Can it be right that one family rakes in millions from a state's pokies?
It comes after the Australian Institute recently reported that just one family, the Farrells, gets 54 times more pokies revenue than all of Tasmania's clubs combined. The report, called Estimating the Revenue Share of Gambling Industry in Tasmania, also estimated the cost of the Tasmanian economy of gambling harm at more than $341 million per year.
The Labor Party in Tasmania has proposed getting rid of pokies in pubs and clubs in the state by 2023, which the Federal Group says could leave more than 2,000 people jobless. To ease the blow to the Farrells, Labor proposes paying the family business $55 million in compensation.
What do you think of his comments? Should the two be compared?