Tracy Grimshaw: Our shock and revulsion over Ben McCormack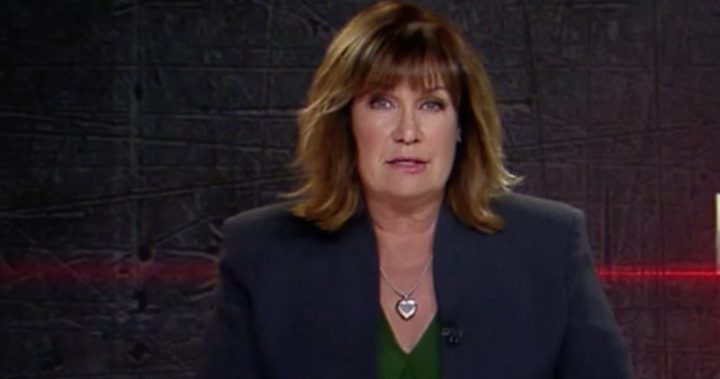 Ben McCormack's former colleagues at A Current Affair have revealed their devastation over the reporter's conviction for child porn offences.
Speaking on the long-running program last night and in a written piece for Channel 9's news site, host Tracy Grimshaw said that show had been unable to comment on the case while it was a matter for the courts, but that viewers were now entitled to a statement.
"I can tell you the reactions in our office from those of us who have worked with Ben McCormack for years – some, his close friends – ranged from utter disbelief on the day he was charged to a mixture of sadness, shock and revulsion as the nature of the offences became clear," Grimshaw wrote.
"For me, personally, I initially hoped it was some terrible mistake. That maybe he'd been researching a story and his motivations had been misinterpreted."
It was clearly, however, that that wasn't the case, she added, saying that colleagues were completely unaware of McCormack's sexual interest in children and were left wondering how he could have confronted now-convicted paedophile and former Hey Dad …! star Robert Hughes – as he famously did on air in 2010 – when he was battling his own paedophilic urges.
Ad. Article continues below.
"How could he offer professional support and comfort to Sarah Monahan [Hughes' co-star and one of his victims] whom he knew had suffered for years after her abuse as a child, while at the same time privately harbouring his own perverted fantasies?" Grimshaw continued.
The veteran TV host went on to say that A Current Affair had asked McCormack if he would appear on camera in an interview to explain his case, but that he had so far declined.
"The offer stands," she said.
McCormack, an admitted "proud pedo", was sentenced on Wednesday to a three-year good behaviour bond and a $1,000 fine after pleading guilty to two charges of using a carriage service to transmit child pornography.
The 43-year-old had exchanged text messages with another man in which they discussed abusing male children, but was spared jail after the judge said that it was at the lower level of offending because the messages didn't involve images of children on that occasion.
Ad. Article continues below.
The court had heard that McCormack had as early as 2005 sought counselling over his attraction to children, and was abused as a child himself.
He was suspended by Channel 9 after being charged earlier this year and formally resigned three months ago.
Were you shocked when Ben McCormack was first charged? Are you a fan of A Current Affair?