'Sickening images': James Bulger's killer jailed for a third time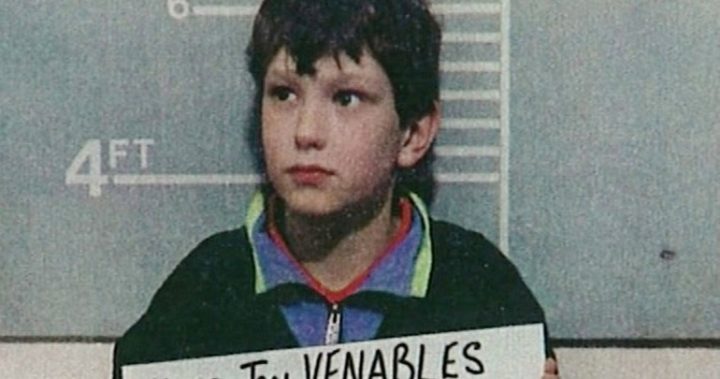 It has been 24 years since two-year-old James Bulger was abducted, tortured and murdered by two 10-year-old boys in North-West England. Bulger's name became a beacon for parents, and children all across the world were warned to never wander away and to always take care of "stranger danger".
Now, one of Bulger's killers has been jailed for a third time, after child pornography was found on his laptop, according to numerous reports.
Jon Venables was sentenced to custody until the age of 18 for his part in the Bulger murder, and released with a new identity in 2001. But all the time, money and effort put into his rehabilitation has come to nothing again and again.
In 2010, Venables was returned to prison and eventually charged with "possession and distribution of indecent images of children" according to a BBC article at the time. He pleaded guilty and was imprisoned until September 2013. 
Just four years later, Venables has reportedly been imprisoned for more child pornography charges according to an article in The Sun. 
Ad. Article continues below.
"Officials are understood to have found the stash of indecent material on his home computer during a routine visit early last week and swiftly alerted cops. And chillingly, the grim haul is thought to include 'sickening' child abuse images similar to those that sparked his recall to jail in 2010," the article reads.
Read more: Prison guards foil plot to 'take out' Daniel Mocrombe's killer
Bulger's father, Ralph, said in 2013 that it was only "a matter of time before [Venables] caves in to his lust for young children again" and it seems he was right on the money. 
Denise Fergus, Bulger's mother, has also been vocal about her disgust for the system that keeps giving Venables another chance. 
"Stop protecting people like this and start protecting people like us, because we're the ones that need protecting," Fergus said in 2013. "They're getting everything they can anyway. Everything they can be given, everything they can ask for they've been given. Why is it always so one-sided? Why is it all for them and never the victim?" 
Ad. Article continues below.
Here we go again

— Denise Fergus (@Denise_fergus) November 22, 2017
Fergus, who is publishing her account of events next year in the book I Let Him Go, published a simple post on Twitter that sums up how many people seem to feel when hearing of Venables' reoffending: "Here we go again." 
How many chances does Jon Venables deserve before he's locked up for good? Are some people just beyond saving?