Peter Dutton says foreign criminals getting 'soft touch' in court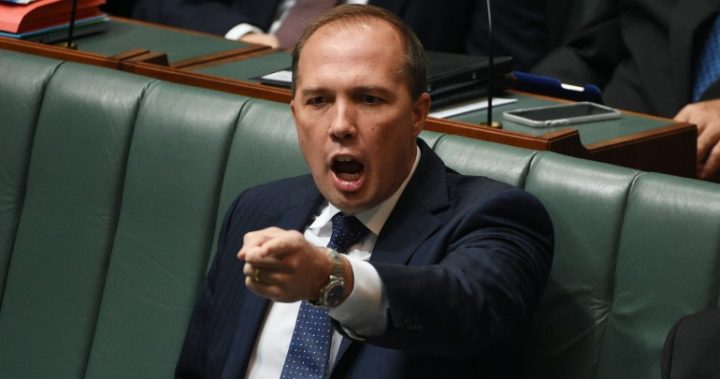 Home Affairs Minister Peter Dutton has suggested some judges are going easy on foreign criminals over worries they will be deported if convicted.
Dutton appeared on A Current Affair on Tuesday night and called for tougher sentencing on foreigners who brake the law.
"Some people are getting a soft touch because they are not citizens of this country," he said. "The community expectation, particularly around sentencing, should be met. And there are a number of cases around where it's not being met."
Under Australia's current laws, foreigners who are sentenced to a year or more in jail are deported. However, Dutton suggested the courts were going soft after a number of high-profile cases that saw foreigners get off with a slap on the wrist.
Recently, New Zealand-born Caleb Maraku, 19, received 12 months probation after pleading guilty over a one-punch attack at Surfers Paradise last November. Footage of the attack shows his victim knocked unconscious and Maraku walking away.
Ad. Article continues below.
"If magistrates are imposing softer sentences because they're worried about somebody being eligible to be deported then that really undermines public confidence in the judiciary and it needs to stop," Dutton said.
The issue over foreign criminals has been under the spotlight of late due to a spike in African gang crime in Melbourne. Politicians have been playing the blame game, with Prime Minister Malcolm Turnbull accusing the Victorian government of turning a blind eye to growing gang violence and lawlessness across the state.
Dutton previously told Sydney radio station 2GB that people in Melbourne are "scared to go out at restaurants".
"People don't see this in NSW, in Queensland, but the reality is people are scared to go out at restaurants of a night time because they're followed home by these gangs, home invasions, and cars are stolen.
"I've said for a long time we need to respect the judiciary, but in the end the magistrates at a state level are appointed by the state premiers. And if they're employing civil libertarians and people who won't put in place proper deterrence – well, you can expect the sort of outcomes we've seen in Victoria."
Ad. Article continues below.
He added that offenders who remain in Australia on visas "do not belong in Australian society" and should be deported.
However, the Federal government's stance on the issue has drawn criticism from African community leaders, some of whom claimed there are "no gangs" in Melbourne.
"What disappointed me as a community leader is to see a prime minister of our country trying to say these are 'African gangs' — these are the children of Australia," said South Sudanese community leader Richard Deng told the ABC.
To be honest with you there are no gangs in Victoria," he said, adding that a number of kids in his area had become disengaged with the community and fallen in with "ringleaders" who pushed them into crime.
"There are just a group of young kids who are going together in a group and they are terrorising people because they are going in a group."
What are your thoughts on this issue? Should all foreign criminals be deported?