Matthew Leveson's heartbroken mother tells of 'deal with the devil'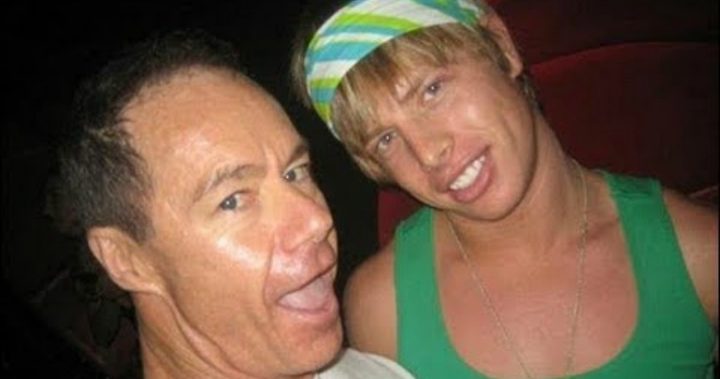 It's something no parent would ever imagine having to do – to stand in court, holding a large photograph of their beloved child's skeletal remains, having done a "deal with the devil" to find their final resting place.
Yet that is exactly what Faye Leveson had to do on Friday, during the inquest into the 2007  death of her son Matthew Leveson.
Faye Leveson was confronting the lawyers representing Michael Atkins, her 20-year-old son's older boyfriend, who has previously been acquitted of his murder or manslaughter but has since admitted that he hid Matthew Leveson's body.
"I want you to look. This is what Atkins did to him," Faye Leveson told Atkins' lawyers as she held a photograph of her son's skeletal remains, The Daily Telegraph and other media outlets reported. Written on the picture were the words 'Atkins said he loved Matt! You don't do this to someone you love!'.
The 20-year-old was last seen alive in Atkins' company when they left a Sydney nightclub. But Atkins was acquitted in 2009 on charges of killing Matthew Leveson, and claimed for almost 10 years that his boyfriend had gone to live in Thailand. 
Ad. Article continues below.
Atkins was then was offered immunity from a retrial on murder charges in return for telling the truth about Leveson's death at an inquest last year.  
During that inquest, Atkins was caught lying under oath, and, with the Leveson family's agreement, was offered further immunity from prosecution for perjury if he told police where Leveson's body was located. This was the deal with the devil that Faye Leveson referred to when speaking to the court. 
The remains were found in the location Atkins described in a national park in May. He has since told police that his boyfriend died from a drug overdose in their apartment and that he had hidden the body in a panic. 
But Faye Leveson said that Atkins' decision to hide the location of her son's remains for so long had been devastating to her family, the ABC reported.
"That is one of the cruellest things that a human being could do to another," she told the court.
Ad. Article continues below.
Atkins will not be called to give evidence at the current inquest, after the coroner found that he had no credibility as a witness.
Can you imagine ever doing such a deal in order to find a loved one's resting place?