Kate McCann's grief: Everything about Christmas is tinged with pain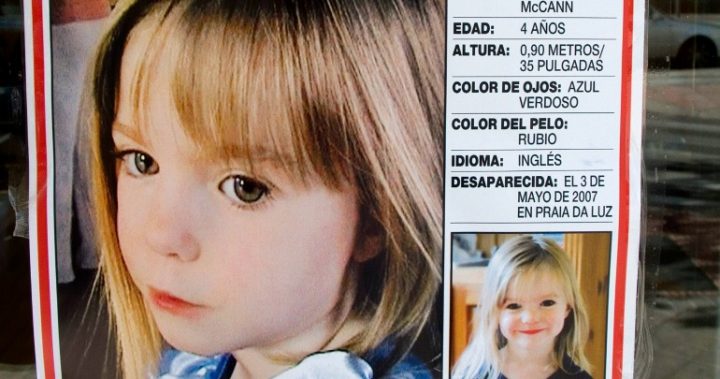 Madeleine McCann's mother Kate has penned a heartbreaking piece about her last Christmas with her missing child, revealing that she still buys Madeleine gifts every year.
Kate McCann was writing for The Telegraph to mark the fact that it will be 11 years next May since her then-three-year-old disappeared from their holiday apartment in Portugal, and to encourage the newspaper's readers to support the Missing People charity that gives aid to families such as her own.
McCann says that the last Christmas present she saw Madeleine unwrap was at Christmas 2006, when the little girl received a children's play-kitchen, which was left downstairs for her to find on Christmas morning.
"I remember seeing her face when she walked in. She was beside herself. She was so excited and got straight to work preparing us all a meal. That was a lovely moment," McCann recalls of a moment clearly etched in her mind.
"I have bought a Christmas present for Madeleine every year since then but that toy cooker was the last one I ever saw her open."
Ad. Article continues below.
McCann admits it's difficult to buy Christmas gifts for someone who's now a teenager she knows nothing about, and that the long-lost child would probably now not even like her own bedroom, which has been kept exactly as it was when she went missing almost 11 years ago – decorated in bright pink.
"The presents I buy for her usually have to jump out at me," the grief-stricken mother says. "I always try and pick something that would be suitable and enjoyable for her no matter what age she is when she gets to open them."
Christmas is particularly difficult time of year for families who are missing a loved one, McCann goes on, revealing that the first Christmas after Madeleine disappeared in May 2007 she was unable to buy presents or even put up a Christmas year, but that each year since she has made more effort because her two remaining children – twins Amelie and Sean, now aged 12 – deserve a proper festive celebration.
"[But] Everything is tinged with pain," she adds, while insisting that she and husband Gerry remained committed to finding Madeleine.
There have been more than 8,000 potential sightings of Madeleine since she disappeared but she has never been found, and British police believe she was stolen by child traffickers or child sex abusers, or taken during a botched robbery, The Sun reports.
Can you imagine being in Kate and Gerry McCann's situation? Is your family missing a loved one this Christmas as well? How are you coping?