James Bulger's mother speaks out: 'I could have stopped them'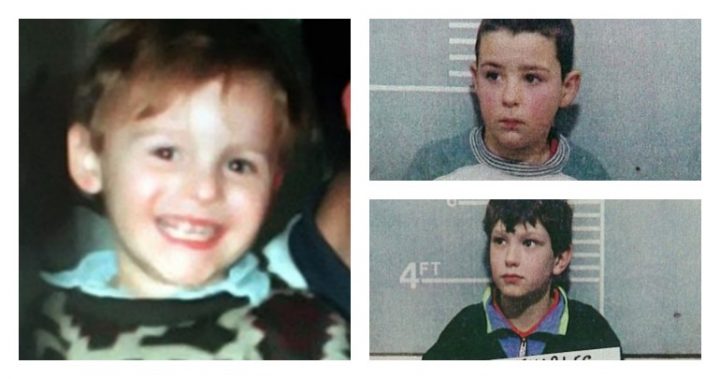 Denise Bulger has written in gut-wrenching detail about the day her son James was brutally murdered after she took her eyes off him for a moment while at the local butcher.
In an excerpt of her book I Let Him Go, published in the Daily Mail, Bulger describes the anguish of realising her son was missing and the soul-destroying moment she was told he was dead.
"Getting my purse out to buy two pork chops for tea was the last thing I did before my world imploded for ever," she wrote. "I went into the butcher's holding my little boy's hand, making one final stop before heading home, and I left without James's hand in mine.
"People often ask me if I blame myself for what happened that day – for taking my eyes off him for that split second; for letting go of his hand as I looked for my purse; for not seeing what the CCTV footage later showed: Jon Venables and Robert Thompson beckoning James away from my side and out of the shop at 3.39pm.
"The answer is: of course I do. There aren't the words to describe how I still feel now, every day. I was the one who let go of his hand; I was the one there meant to protect him. But do you know what my biggest regret is? That I didn't turn right instead of left – if I had taken the right turn and gone around the corner, I would have seen James being led away, just four short minutes after he had left my side, trustingly holding hands with the boys who were about to murder him."
Ad. Article continues below.
James' murder captured worldwide attention in 1993 because of the brutality of the crime and the young age of his killers.
Jon Venables and Robert Thompson were both 10 when they tortured and killed James, 2, near a railway track in Liverpool, England. They were convicted of murder and sentenced to eight years minimum detention, later upgraded to 10 years.
James was missing for two days before his bloodied and beaten body was discovered. Denise wrote that police called her and told her to come to the station two days after James went missing where she was told "we've found him and it's not good news".
"Then I don't remember a single thing until I woke up on the floor. Later one of the officers on duty at the station that day said: 'I just heard an almighty screech, real bottom of the gut stuff, like an animal. I burst into tears because you just knew what that meant; you just knew her heart was broken."
Venables and Thompson were released in 2003 and given new identities to protect them from vigilantes wanting revenge.
Ad. Article continues below.
Venables was sent to prison again in 2010 for "serious violations" of his parole conditions, but details were not released to the public.
He was arrested in again in December last year and charged with possession of child abuse images on Friday.
Denise says a portion of the proceeds from the sale of her book will be donated to the James Bulger Memorial Trust supporting families of victims of crime.
Do you remember this case? Do you think criminals should be given new identities on the taxpayer dollar?