Home and Away star fights for life as new road drugs tests announced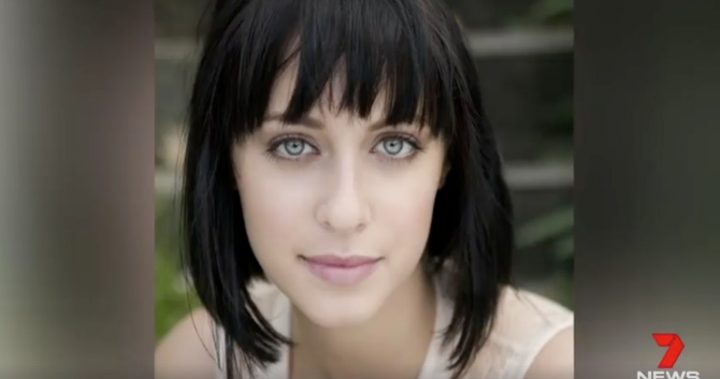 Home and Away actress Jessica Falkholt is continuing to fight for life in hospital, five days after her life support was turned off.
And it comes as it's announced New South Wales drivers could now be be tested for cocaine following a string of horrific road crashes in the past few months.
Jessica's parents Vivian, 60 and Lars, 69, were killed when their car collided with a vehicle driven by Craig Whitall, 50, on Boxing Day. Jessica was the sole survivor, after her sister Annabelle, 21, also passed away in hospital a few days later.
The family were laid to rest in a joint funeral service, just one day before the actress' life support was reportedly turned off. However, she continues to fight for life five days later and remains in a critical condition, the hospital has confirmed to The Sun in a new statement.
Fans, friends and close relatives have rallied round the actress, with many sharing messages of support on social media.
Ad. Article continues below.
One person wrote on Twitter: "Amazing strength of #JessicaFalkholt let's just hope and pray for her." Meanwhile another added: "Jessica Falkholt is still in a critical condition please pray for her."
It comes as NSW Premier Gladys Berejiklian announced on Monday that drivers will now be subject to roadside tests for cocaine, among a raft of new measures.
Among them, there is the hope that roadside drugs tests will be doubled by 2020, while increasing penalties for drug drivers, the Mail Online reports.
It has been claimed that Whitall was driving home from a methadone clinic when his car crashed into the Falkholts.
"Too many people and too many families have been left distraught over what should be a very happy time of the year," Berejiklian reportedly said in Sydney. "People should not be taking illegal drugs and then getting behind the wheel."
Ad. Article continues below.
Deputy Police Commissioner Catherine Burn confirmed cocaine would now be added to the list of drugs tested by the roadside, along with  cannabis, ecstasy and ice.
Meanwhile, hundreds of mourners attended the service at Saint Mary's Church in Concord, Sydney, last week to say their final goodbyes to the Falkholt family.
Read more: Falkholts laid to rest in emotional service as Jessica clings to life
During the service, Vivian's brother Paul Ponticello gave a heartfelt eulogy. He also thanked members of the public who tried to save his loved ones after the head-on collision.
"It's a day that will be difficult to erase from our memory," the Daily Mail reports Paul saying of the tragic accident. He also spoke of his anger and confusion over his family members' tragic ends, saying that "their lives on this earth ending on a highway makes absolutely no sense".
Ad. Article continues below.
He added that Lars was a safe driver, even revealing that the family had their own term known as the 'Lars Factor' that they'd use to describe his caution when driving. "The irony of this tragedy is that Lars was such a careful driver," Sydney Morning Herald reports him telling mourners at the service.
Do you agree drivers should be subject to roadside drugs tests?
With Facebook removing news sites from your feeds we ask that you sign up for Starts at 60's emailers here. And to keep us on your wall, join some of our new Facebook groups and clubs:

News Junkies Club – Australia
News Junkies Club – USA 

See news on the change and links to all our other clubs and groups here.