Dog owners to be fined $500 for not picking up their pet's poo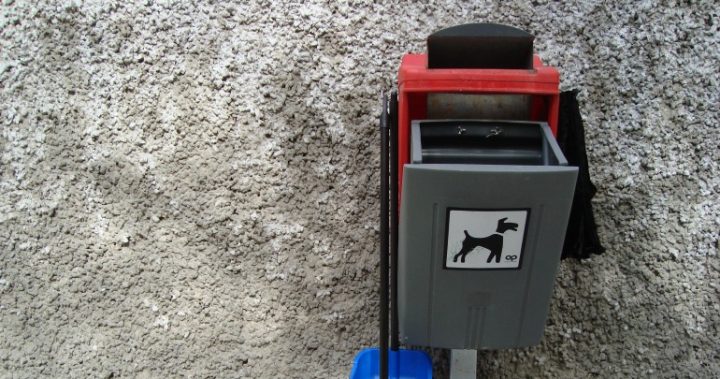 Dog owners could face a hefty fine of $500 for not picking up after their pets on walks – but is the tough new council law harsh or fair?
Melbourne's Casey Council has introduced the fine in an effort to clean up the streets, and it's been met by a mixed response online.
The tight law doesn't end there however, as anyone caught walking without a dog poo bag will be fined $200 too.
Ben Smith runs a Facebook group for Cranbourne East dog owners, and admitted while punishment was needed, a fine seemed too harsh, particularly for not carrying enough bags.
"People should not be punished for not having foresight— if I don't have a bag by accident I will still try to make an effort to pick it up, I will see if I can find a bag or use some branches," he told the Herald Sun.
Ad. Article continues below.
Read more: Lifehacks all pet owners need to know
Smith claimed the nearby popular Pasedena Estate dog park used to offer free dog poo bags, but they were removed when the city took over from a developer to manage the park.
The fine for leaving poo on the floor had previously been $200 before the tough new law was introduced at the end of last month.
According to the site, the past year has seen the council issue four infringements for failing to remove poo, and it's received 32 complaints about waste.
Read more: What Pisses Me Off: Dogs and dog owners!
Ad. Article continues below.
Casey safer communities manager Caroline Bell told the website: "We urge all pet owners to pick up after their animals and show courtesy for everyone that uses our public places so they can be enjoyed and kept clean for our community."
It's not just Melbourne facing the increase in fines, as south Australian councils saw a rise earlier this year.
ABC News reported at the time that councils will be able to seize "evidence" for investigations, and force dog owners to give their name and address.
Do you think the new fines are harsh or fair? What would you suggest the right punishment should be?