Dad's pleas to stop son's execution heard, despite him killing his family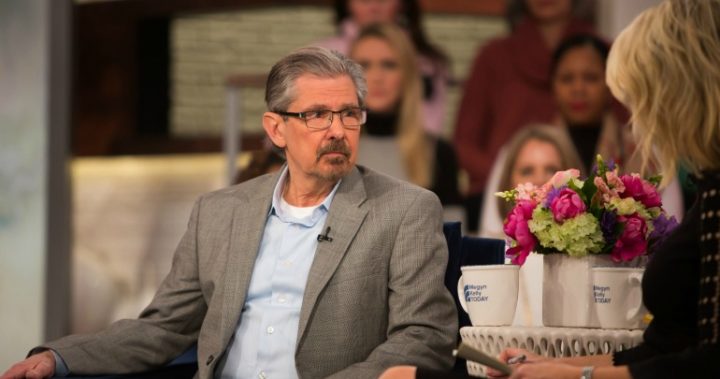 A father who pleaded for his son to be spared from Death Row has spoken out, after forgiving him for killing his wife and other son.
Kent Whitaker, 69, almost died when his son Bart set up an ambush to kill the whole family in 2003, allegedly in hopes of getting their fortune. While Kent was shot, he managed to survive the attack, but mum, Tricia, and brother, Kevin, sadly died.
Bart was arrested two years later, after going on the run, and his incredibly forgiving father has been campaigning for him to serve jail time instead of a death sentence ever since.
Now, his pleas have finally been heard at the eleventh hour, as Bart was saved from execution.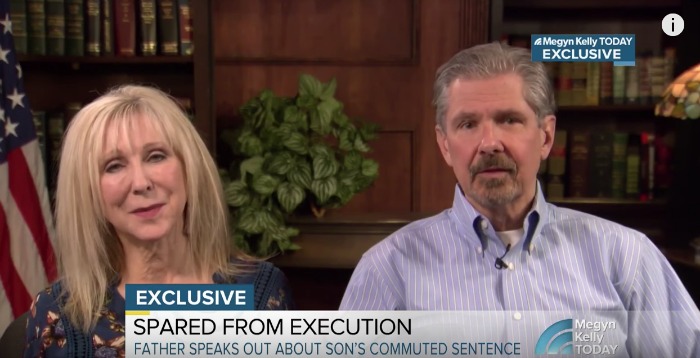 Opening up on the moment he was forced to say a final goodbye along with his new partner Tanya, Kent appeared on Megyn Kelly's Today show segment, and revealed: "We touched the glass with our hands and said goodbye."
They were later driven to a home where the families of death row prisoners can stay during the difficult time, and speaking of the tense waiting period, Tanya added: "We told him how much we love him, how much god loves him and that we were coming to pray."
As Kent chose to go into a different room at the centre in Texas, he was later notified that Texas Governor Greg Abbott had issued a rare reprieve for the 38-year-old – the first time he had ever overhauled a death sentence, and it was backed by a unanimous vote from the parole board.
Ad. Article continues below.
"In just over three years as governor, I have allowed 30 executions. I have not granted a commutation of a death sentence until now," he said, according to the government's official website. "Mr Whitaker must spend the remainder of his life behind bars as punishment for this heinous crime."
Despite the terrible heartache he has suffered as a result of his son's actions, Kent revealed his joy to Kelly on the show.
"I feel a great sense of relief and hope," he told the TV star. "He's been given a second chance at life."
Kent, a devout Christian, previously said he had initially been "mad at God" following the attack, but always vowed to forgive whoever was responsible – unaware for several months that it was his son.
He has reportedly since claimed that the allegation Bart wanted the family fortune was wrong, and he's actually suffering from mental illness.
Would you be able to forgive a relative or someone close to you, for something as serious as this?