Craig McLachlan 'sues female accuser' alongside ABC and Fairfax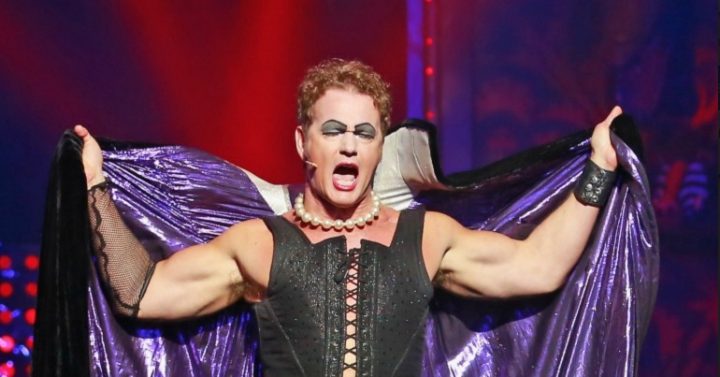 Craig McLachlan has named one of his female accusers in a defamation suit against ABC and Fairfax Media, it has been claimed.
The actor is suing the media outlets over their coverage of allegations made against him by several colleagues, following his time working with them on the 2014 production of the Rocky Horror Show.
But according to 7 News, former co-star Christie Whelan Browne – who has accused him of sexual harassment previously – is also named in the suit, which was filed in the NSW Supreme Court on Thursday.
According to the site, the claim states Browne was "herself a notoriously foul-mouthed person who publicly distributed offensive matter and had expressed interest in deviant sexual practices."
The legal documents also reportedly allege Browne used social media platforms to make sexual references. Now, News Corp Australia reports that barrister Stuart Littlemore QC will run the case for the actor. 
Ad. Article continues below.
According to the Daily Telegraph, the claim goes on to state of McLachlan: "The plaintiff has been greatly injured in his business, personal and professional reputation and has been and will be brought into public disrepute, odium, ridicule and contempt."
It comes just hours after McLachlan was reportedly cleared of sexually harassing co-workers on the set of The Doctor Blake Mysteries, following an independent investigation into sexual misconduct during the making of the popular TV show.
Read more: Craig McLachlan 'cleared' of being a sex pest on Doctor Blake set
News outlets reported that workplace consultant Fiona Bigelli had found the Doctor Blake set had a workplace culture that was "described by many as sexual, lewd, bawdy, 'Benny-Hill-esque' and crude" but that there was no evidence of sexual harassment, sexual misconduct or workplace bullying by veteran Australian actor McLachlan.
Media outlets have now reported that December Media had released a statement based on Bigelli's report, made after she interviewed a large number of people who worked on season five of Doctor Blake. According to the statement, Bigelli found that some of the behaviour on the set "may be offensive to people" even though no formal complaints had been received. But she found no evidence that McLachlan was involved in harassing or bullying behaviour, the statement said.
Ad. Article continues below.
"While December Media has all appropriate policies and procedures in place with respect to workplace behaviour, the report does recommend some improvements to be in line with world-best practice," the statement for the production company went on, according to reports. "We intend to implement these improved practices and share them with the rest of our industry".
Have you been following the allegations so far?
---
With Facebook removing news sites from your feeds we ask that you sign up for Starts at 60's emailers here. And to keep us on your wall, join some of our new Facebook groups and clubs:

News Junkies Club – Australia
News Junkies Club – USA 

See news on the change and links to all our other clubs and groups here.