Craig McLachlan 'facing new harassment allegations on Doctor Blake'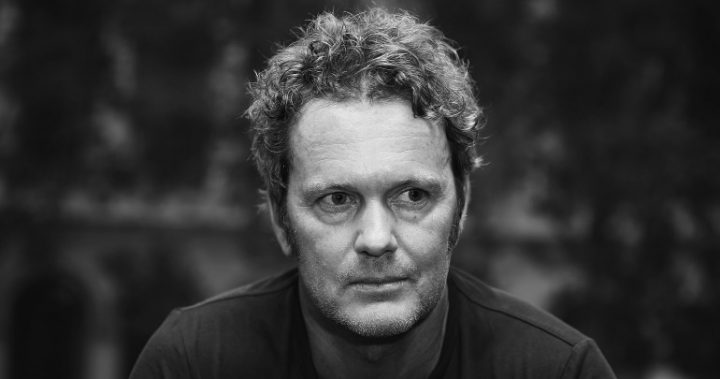 Craig McLachlan is facing new allegations he sexually harassed staff on the set of his hit show The Doctor Blake Mysteries.
It comes days after a joint investigation by Fairfax and the ABC alleged three women had been indecently assaulted by McLachlan during the 2014 production of 'The Rocky Horror Picture Show'. The actor has denied these claims.
Now, according to ABC News, an actor and crew member from Doctor Blake have come forward with new allegations he harassed staff and "behaved inappropriately" on the set.
Despite producers of the series, Melbourne-based company December Media, speaking out earlier this week to claim they were aware of "no incidents" of inappropriate behaviour, crew members have now said otherwise. Production on the next series was halted when the first allegations about McLachlan were made public earlier this week.
Ad. Article continues below.
On Friday, December Media's chief executive Stuart Menzies revealed they had launched their own internal investigation as further allegations emerged – this time relating to the actor's work on Doctor Blake specifically.
"If these allegations are substantiated, this points to a serious breakdown in the adherence to the policies and procedures that December Media has in place," Menzies told the site.
An important message about how you see Starts at 60 on Facebook
A crew member reportedly told ABC and Fairfax that "there is no possibility that they didn't know he was up to inappropriate behaviour". The 52-year-old is being accused of inappropriate sexual behaviour to other staff, including holding a banana to his crotch and "dry humping" people, as well as inappropriate comments.
"A lot of the time it was sexual innuendo, sexual joking, talking about sex and that filtered through," the crew member told the site. He added that initially McLachlan's actions appeared to be a joke to many, but to him "it looked like sexual harassment".
Ad. Article continues below.
Read more: More people contact police about Craig McLachlan's behaviour
Following the allegations, Menzies said in a statement: "We reiterate that until this afternoon December Media had received no complaints from the set of Doctor Blake 5." Production on the show has been halted while the investigations are carried out. 
"Throughout the six years of production of Doctor Blake it has not only been an enormously popular show on air but popular with cast and crew who come back to work on the series year after year," the company said in a statement earlier this week. "Craig has been central to this success both in front of camera and on set. It is not appropriate for December to respond to the allegations about Craig McLachlan's behaviour in relation to another production he has appeared in. However, in the light of these allegations December Media will temporarily hold production preparations for the new series to allow due process."
This comes after McLachlan denied the initial claims against him and told the ABC in a statement the allegations were "to the best of his knowledge, utterly and entirely false".
"Frankly, they seem to be simple inventions, perhaps made for financial reasons, perhaps to gain notoriety," McLachlan said.
You can now find all our latest news in our News Junkies Club – Australia here.
What do you think of the latest allegations?