Australian Border Force joins hunt for Irish 'gang' scamming Aussies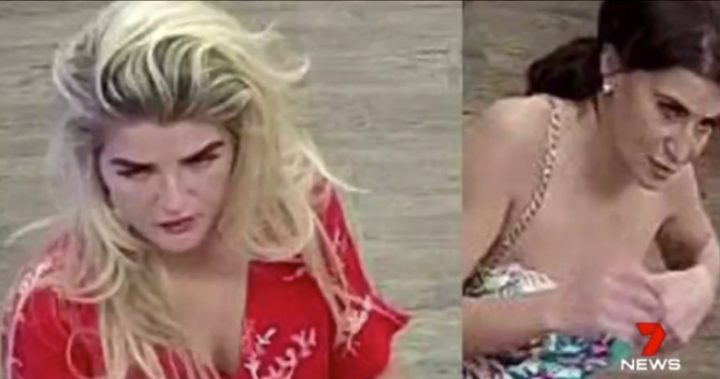 A group of Irish tourists are tricking Australians out of cash with a series of elaborate scams, with some even using children in prams to do their dirty work.
The Australian Border Force has joined Queensland Police as they hunt for several Irish travellers who have been spotted either stealing from stores, or leaving homeowners and restaurant staff out of pocket with illegal tricks. Now, it's claimed, some of the group have fled the country before they can be caught.
At least four women, along with several men, have pulled off some dramatic stunts, with one group allegedly dropping shards of glass into their food to get a free meal, while another woman is said to have distracted a shop attendant – allowing a child in a pram enough time to snatch a pair of shoes from the shelf.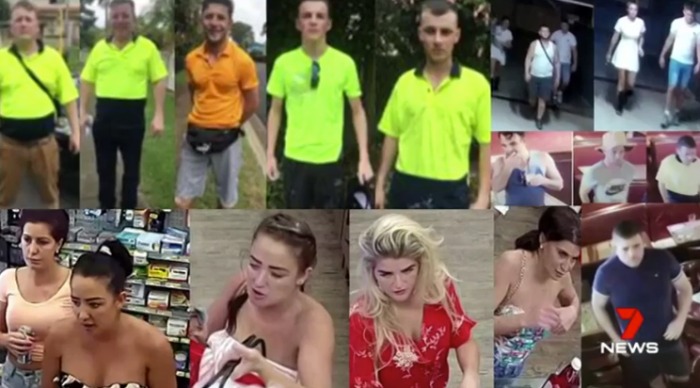 Elsewhere, men – who police said have "thick Irish accents" – have scammed unsuspecting homeowners by starting construction work on homes, before leaving halfway through finishing the job to rob them of their cash.
Ad. Article continues below.
An elderly man lost more than $25,000 when his roof-repair job wasn't finished, and property manager Clara Carmichael recently claimed the group destroyed four brand new apartments in Brisbane.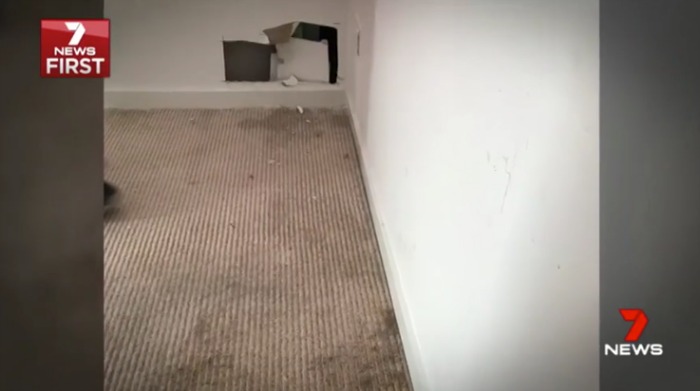 Read more: Australian Border Force join hunt for Irish 'gang' scamming Aussies
Ad. Article continues below.
"There was writing on the wall, the damage was just immense," Carmichael told 7 News. "They also terrorised the other tenants in the building. People were scared to come in and out."
CCTV footage shows at least two women secretly filling their bags at the Gold Coast's Chevron Island supermarket, and police have now released images to the public to appeal for help finding them.
Cops believe the separate crimes and scams could be linked, with 12 complaints made to Queensland Police since January. Speaking in a press conference, Detective Superintendent Tony Fleming said they will face deportation once caught – if they haven't fled already.
"We know some of these people have left the country now," he said on Monday.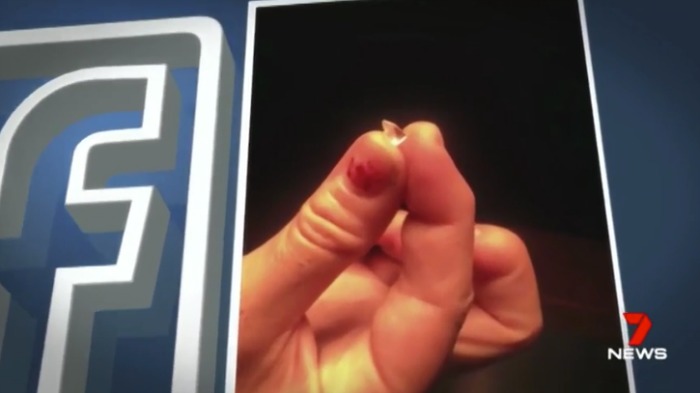 "There's a bit of an art and craft to this, they generally remain highly mobile and they don't stay in one place too long and my experience tells me they are generally alert to the practices of police," Fleming said.
Read more: Aussie man scammed out of 200k on Bali holiday
"Based on the CCTV they don't seem to be concerned in any way shape or form about being seen or detected, that either means they've done nothing wrong or they're incredibly brazen and they have no respect for the law and more importantly have no respect for the people in our community.
Ad. Article continues below.
"With all the attention they've got… I would suspect they would go mobile very quickly either elsewhere in Queensland or interstate."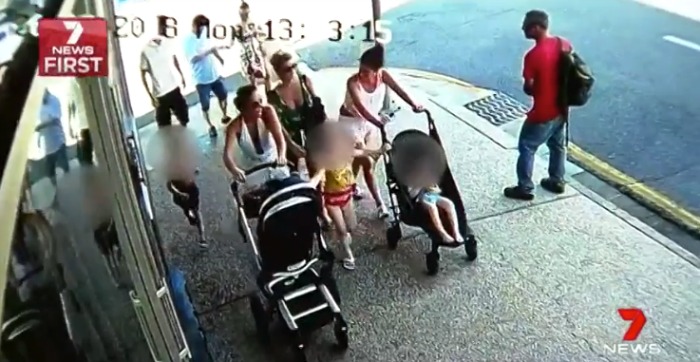 He confirmed police had now teamed up with Australian Border Force to ensure the remainder of the group is caught swiftly, and he insisted it's a matter of "when not if".
Ad. Article continues below.
"It's one thing to make a mistake but what we've got before us appears to be a group of people who are incredibly brazen, disrespectful and they're likely to continue to offend," he added.
"We've brought the case together under one command to try and co-ordinate the investigations across the south-east."
Have you had a bad experience with this group, or any other scammers in a similar situation?