Anger and disgust after gang attacks man in Gold Coast road rage assault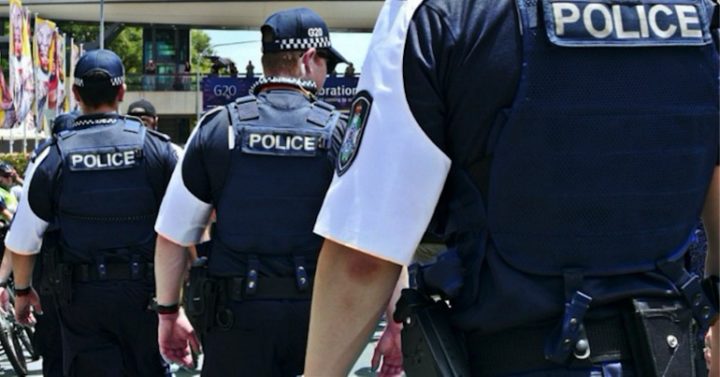 There are calls for tougher laws on road rage attackers after a group of up to 13 people attack a man at the Gold Coast on Saturday.
Brock Prime, 29, was admitted to hospital in a critical condition after he was set upon by the gang, who jumped out of their white van and chased him down the M1 motorway. Witnesses allege they saw one of the men carrying a crowbar.
Police are still searching for the perpetrators and have appealed to the pubic for help. The shocking incident has promoted calls for those who instigate road rage attacks to face harsher punishments for their actions.
Hundreds of people flocked to social media on Sunday, branding the attacks "scum" and "lowlifes" and saying they should be shown no mercy.
"If the guy does pass away they will all be up on murder charges. Besides the fact that they attacked him, they left him for dead on the side of the road. No remorse or concern at all. They should receive the same empathy the entire lot of them. What a disgraceful act," one woman wrote.
Ad. Article continues below.
"Cowards, 13 vs. 1. Find them and lock ALL of them up!!!" added another.
"Drove past this as it was occurring, saw one guy chasing another guy up the middle of the highway with a tyre iron, so crazy, risking other motorists lives, violence is not ok," said one man, who confirmed he contacted police.
Last year, a survey from Monash University Accident Research Centre revealed that up to 86 per cent of Aussies admitted to be aggressive when driving, while 20 per cent of people admitted they chased other drivers in their cars to intimidate them.
The shocking statistics highlight an increasing trend towards dangerous driving on the road, with news segments and Youtube videos showing disturbing road rage attacks taking place on streets across the country.
Just last week, a New Zealand man was found guilty of unlawful striking causing death after he got into a fight with a fellow driver on the Gateway Motorway in Brisbane.
Ad. Article continues below.
Tamate Heke told the court he was driving home from a 12-hour shift at a factory when he was tailgated by Shane Merrigan, who had a history of road rage incidents against his name, and challenged to pull over.
Upon getting out of his car, Heke said Merrigan pushed and punched him until he retaliated. He punched Merrigan, who fell backwards into the path of an oncoming truck and was killed.
The incident divided many in the public, some of whom believed it was unfair Heke was being punished for retaliating against his attacker.
Do we need tougher road rage laws? Would more cameras along roads and highways help? Do we need a stronger police presence on our roads?