Crack open a bottle of that red, red wine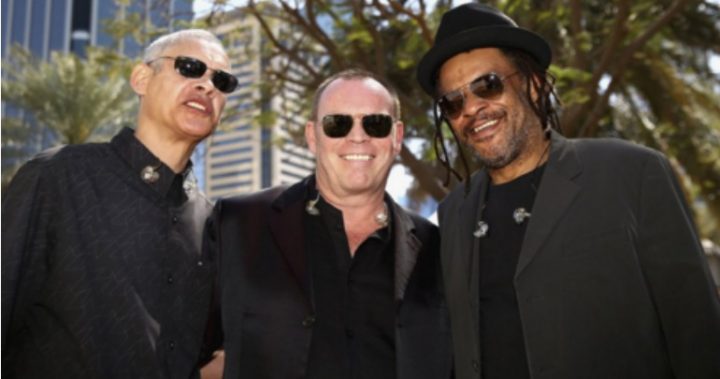 Chances are you bopped along to the reggae chart topper 'Red, Red Wine' by UB40. You allows the tune to go to your heard, and you probably forgot (albeit briefly) that you still needed that special someone so.
It's been 33 years since the song was released but maybe that's exactly how long the crooners needed to construct their signature blend or red wine, named after that classic '80s hit.
UB40 have released a wine. And that's all we have to say about that. https://t.co/KjuajgCLxH pic.twitter.com/B3nGaM6PgM

— I Choose Birmingham (@ichoosemag) November 19, 2016
Now it would be remiss of us here at Starts at 60 to forget that Neil Diamond first recorded the song in the late '60s, but at the end of the day it's not Diamond who has released his own wine… And who doesn't love a good drop of red?
Ad. Article continues below.
Red, Red, Wine — the vino, not the song — was launched by UB40 band members Astro and Micky Virtue.
A limited edition cuvée is on sale online for around $48 and it's said to have a mix of Merlot and Cabernet France grapes, which makes the whole thing sound delightful.
However, it's best to take the word of the professionals and the tasting notes by producers Eminent Life describe the drop as: "Deep red in colour. Lifted aromas of jammy fruit interwoven with mocha notes. A supple palate, smooth and easy to drink, with an excellent balance and long finish."
You'll be wanting to pair a bottle of Red, Red Wine with roasted or grilled meats, and of course, cheese!
Do you like wine — do you prefer red or white? Were you a fan of the 1983 hit 'Red, Red Wine' or did you prefer Neil Diamond's version? Share your thoughts with us.