Covert speed cameras: sneaky trick or valuable deterrent?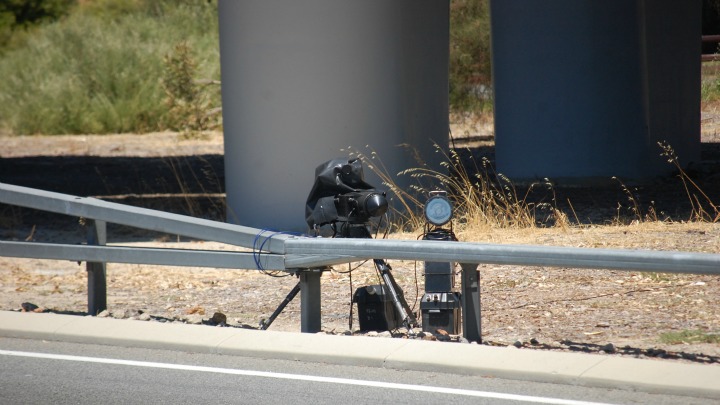 As much as most motorists hate them, speed cameras are here to stay and can be a valuable tool in reducing the road toll. But do we need so many of the things, particularly the covert cameras?
It seems the motorist has found a friend in an unlikely quarter: the Queensland Police Union.
The QPU yesterday in a story on ABC News criticised a call by the auditor-general for wider use of covert, or hidden, speed camera.
This followed the tabling of a report by the auditor general recommending better use of unmarked cameras to reduce the number of severe road crashes. He said the police were not using them as much as they were allowed to, partly to avoid any suggestion of revenue raising.
However, the QPU told ABC News covert speed cameras which motorists don't see do not change the way drivers behave.
Ad. Article continues below.
"It's not about playing games and being sneaky with members of the community," they said.
"We don't need covert cameras hidden behind trees and bridges and all other places to catch people out – we want to modify the driving behaviour at that time."
ABC News says Queensland already has 100 mobile cameras, 41 fixed cameras, seven combined speed and red light cameras, 74 red-light-only cameras and one point-to-point camera system.
In the past seven years, Queensland Police issued 3.76 million infringement notices and collected a hefty $667 million in fines.
So, in addition to make us more safety conscious when it comes to speeding, it seems speed cameras raise a hefty amount of revenue for Queensland's state coffers.
Ad. Article continues below.
The NSW government has also come under fire for its increasing use of mobile speed camera, collecting $8.3m in just seven months up until January of this year, leading to a protest from the NRMA.
What do you think: Does receiving an infringement notice in the mail days after being pinged by a covert camera have the same deterrent value for you as a visible camera? Do we have enough speed cameras already, or is it a case of the more the merrier if they can help reduce the number of serious crashes?