Council bans lollipop lady's kind gesture after parent complaint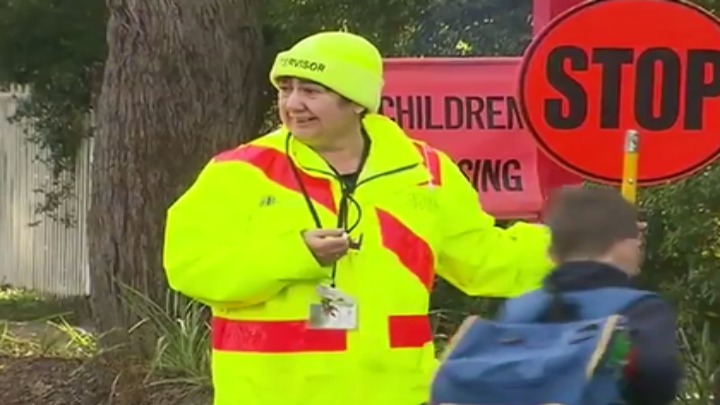 Just when you thought you'd heard it all, a council has decided to ban a lollipop lady from handing out treats to school children after a parent made it complaint.
Once every term Melbourne lollipop lady Kaye Kittelty hands out icy poles and pies to local school children.
But now she's been told to stop by the Maroondah council because a parent complained.
So what is all the fuss about?
According to the council, the law doesn't allow lollipop ladies "to be distracted by undertaking any other activities."
Ad. Article continues below.
Ms Kittelty told Channel 7  the children got the treats out of the bag themselves, and that it wasn't a distraction from her important work.
"I was upset, I thought (the parent) could have come to me first and said they didn't like it and tell me why they didn't want me to do it," the grandmother said.
"I'm here for the children and the parents and that's the main concern."
The school students are now starting a petition backing their lollipop lady.
You might be thinking, what do the parents have to say about all this?
Ad. Article continues below.
One parent said the children loved Ms Kittelty, and they enjoyed rushing up to see you her.
"It's just another example of the council's overstepping their mar and interfering in things they don't need to interfere in," the parent said.
Ms Kittelty on the other hand said she plans to keep smiling and waving as she walks the kids across the road and will respect the council wishes.
What do you think of all this? Is the council taking this too far?