Could this give you peace of mind about your parents and their health?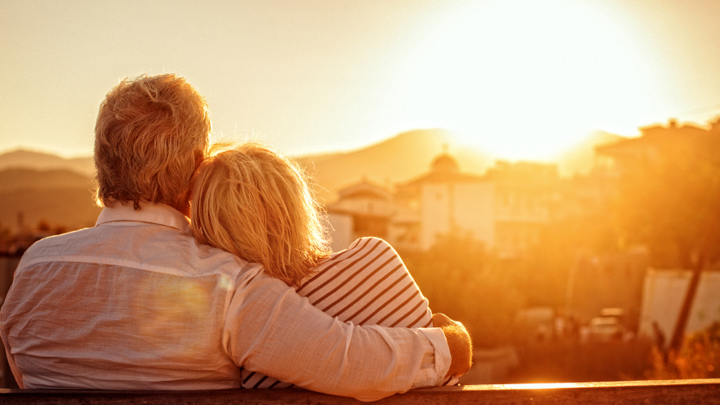 Watching our parents age brings a mix of happy and sad emotions. We don't want them to get old, nor do we look forward to it for ourselves, but it's a simple, inevitable part of life. The trouble is that so few people want to talk about what happens when we reach that stage; what decisions we might have to make; what we truly want for ourselves and our loved ones.
Last week we asked our Starts at 60 community how you all felt talking about death. Interestingly, about one in three people said they didn't want to discuss it. It's a topic that makes us uncomfortable because, simply put, it's unpleasant. The reality, however, is that it's vital for us to address these uncomfortable topics with our parents and loved ones before it's too late.
To help us have these conversations, and to help make the necessary decisions, we have MyValues: a free, not-for-profit online service that can quickly, effortlessly ensure you and your loved ones are prepared for a worst-case scenario.
This service can record your wishes so that, should you ever be unable to communicate, this information is clearly locked in for your family members and medical professionals who may need it.
Dr. Charlie Corke, Intensive Care Specialist for Barwon Health, founded MyValues out of recognition that doctors and family may not instinctively make the decision you prefer.
Ad. Article continues below.
"Others really struggle with the decision unless they have a good idea of how you think," he says. "In practice, it is just about impossible to make a good decision without knowing what the person themselves values. We need to think about it."
"Modern medicine makes it much harder because there is so much we can do that often only ends up making the end more complicated".
His advice to families is simple: "don't be scared".
"Most people have already thought about their end, even if they don't bring it up. The main decision is always likely to be how far to push things before accepting and permitting death."
"In this context, knowing that someone wants the Collingwood anthem playing as they are dying really doesn't help much."
Explicitly writing down your values, even privately, can help us solidify our own beliefs.
Ad. Article continues below.
"Most of us have lived with lots of uncertainty and ambiguity", says Dr. Corke. "This is just a natural part of being human."
"Despite this most of us have some things which we hold to quite firmly, where we won't compromise. These are the things that tend to drive us and which explain the sort of person that we are. This fixed bit is important to understand."
So what is stopping us?
Dr. Corke believes it's the simple human nature of believing, maybe naively, that we will always be in control and able to decide for ourselves.
"This is wrong. Most people are beyond communicating when there is a need to decide whether to let death take its course or to do everything possible to stop it."
Ad. Article continues below.
"The second error is thinking that it will be fine to try every treatment possible until it has all failed. The fact is that we have so much at our disposal means that this approach inevitably leads to a very complicated and technological death, one that is the opposite of what most people say they want."
Though whilst denial and avoidance of a difficult topic is only human, MyValues provides a free, safe and personal way to start thinking about these issues, giving you the extra peace of mind about the future of your parents and loved ones.
Learn more at MyValues.org.au
Have you faced dilemmas about your parents' health? Do you feel comfortable talking to them about their plans and their wishes? If not, what is holding you back?
This post was sponsored by MyValues. It was written as we feel it provides the Starts at 60 community with valuable insights into an important topic. Please visit the MyValues website to learn more.