Could this fix the feud between farmers and miners?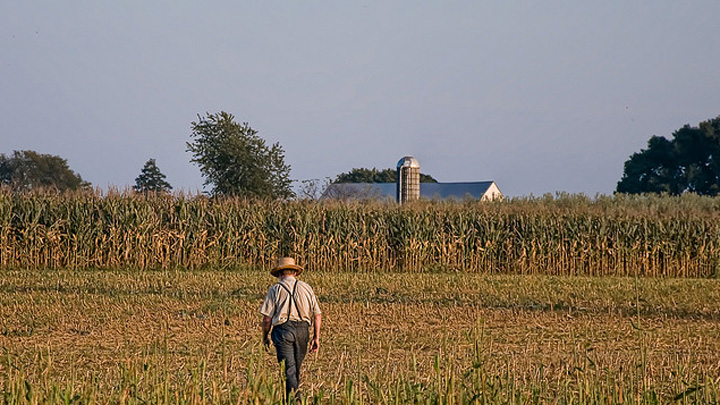 The conflict between coal farmers and mining companies cannot be allowed to escalate. Following the tragic story of George Bender, it has become clearer than ever that something needs to change, and fast.
Former Liberal party president Shane Stone agrees – and he has a strong suggestion on how to start setting things right.
"This is a really important issue," Stone told The Guardian. "We can have this conversation now or in 10 or 20 years when some farmer or two shoots a miner".
Stone, now the head of the Coalition's Northern Australian advisory group, has suggested a system in which mining companies, states and landowners could negotiate to share the revenue.
He described this as "not dissimilar" to the agreement that could be reached with native title holders under the Aboriginal Land Rights Act.
Ad. Article continues below.
His group advised that this would be "more harmonious" for both relationships and the impact on the land itself.
Stone's fellow panel member, Ken Warriner, said mining companies needed to better understand the damage they caused.
"The miners up until maybe the last 10 years have enormous political support but I think they have overdone it in a lot of areas," he said.
"I've been dealing with them for the past 30 or 40 years and particularly in central Australia and south-west Queensland down in the Cooper basin … we eventually got deals out of them that were quite reasonable but by gee it took some years of discussing it and getting them to understand the traumas that they cause".
"Mining companies have got to realise that there is a lot of disturbance out there and the law does have it that you've got to compensate for that.
Ad. Article continues below.
"I think where you get into that closer in country around where [George Bender] committed suicide, I have flown over it a lot … and gee whiz, saying it doesn't affect the land, that is absolute bullshit.
"You can see the roads going everywhere there and vehicles and there is a lot of trauma.
"Now I reckon if it was a negotiation where these farmers – and I'm not saying how much they would get, they would probably not get anywhere near what they get in the US – but as long as there is a compensatory thing and they get it when something is found".
Do you agree? Would you like to see such a system in place? And is it truly enough to ease  tensions between farmers and mining companies?