Could this be the answer to our retirement living questions?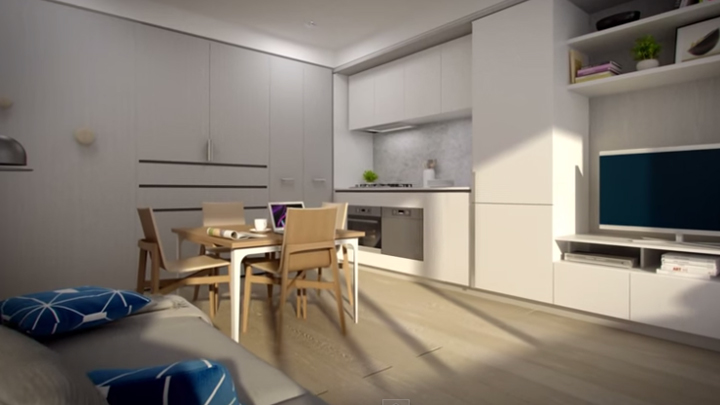 The majority of us will change our lifestyle and living arrangements as we get older. But, many of us struggle to find the right option for ourselves. Do we want a lifestyle resort? A high-rise village? An apartment in a sprawling complex or a small townhouse with care available? Do we want two bedrooms or one? Perhaps even more?
Ad. Article continues below.
Well, an Australian architectural firm has designed the most incredible apartments that can be architecturally adjusted to suit your needs! Rothelowman has been inspired by Japanese interior design to create apartments that can be completely converted to something different in just a few minutes.
Right now, they are being used as answers for low cost, high density living in Melbourne, but we think these apartments could serve the same purpose in providing cost effective retirement living. As some options are too expensive, this could be a way to enjoy a flexible, carefree and stylish home without paying a big price. It also means that we could turn our own private small spaces into open plan entertaining areas when we have the family come to visit!
Take a look at how the technology is being used for apartments here and tell us, would you consider a home like this for retirement?