Could the migrants of yesterday help the refugees of today?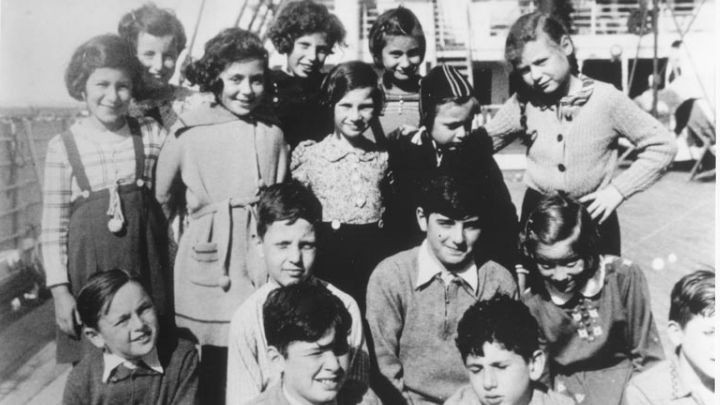 With the United Nations calling on Australia to immediately increase humanitarian assistance to Syrian refugees, it's worth considering what more we as citizens can do.
As Australians, our people power is immense. The "Light the Dark" candlelight vigils around the country are testament to our support for Syrian asylum seekers in what is the most urgent and most socially unjust cause of recent times.
The power of one became an ocean of candles, lighting the dark. And it shouldn't stop there. After all, we've done it before…
An interesting article from March 1949 re-published in the Sydney Morning Herald, stated that the Department of Immigration's statistical analysis reported Australia to be receiving more displaced migrants than any other country. Our response was unprecedented, with more than 100,000 displaced migrants from all over Europe moving to Australia over the course of 18 months.
As well as accommodation centres operated by the Department of Immigration, former Air Force and Army camps were converted to house the influx of refugees. At these centres, migrants would spend their first month learning English and were allocated jobs throughout the country.
Ad. Article continues below.
While economic issues fall at the centre of the government's argument, perhaps it is an argument they cannot win if we consider the power of one. We as citizens have the opportunity to raise our hands to help.
Many of us are now in retirement, most of us have experienced the 'empty nest', and our newly-found lifestyles may also have a few gaps beyond our hobbies and social lives. There is an opportunity here to help through short-term accommodation, through volunteering to teach English, to help migrants find work, to introduce them to our culture. To make them feel welcome.
People power is at the heart of change and our collective voice can alter the course of history.
What 1949's influx of migrants created was the vibrant, multicultural society we all call 'home' today. Take a stroll down any urban street and see a melting pot of faces, the air filled with the smells of cuisines from around the globe. Welcoming people to our shores is not only the right thing to do, it makes life better for all of us.
Do you believe we have the power to make the government reconsider its stance on turning back refugees? And would you consider volunteering your time and energy to welcome Syrian refugees to Australia?