Could Pauline Hanson do a 'Donald Trump'?
Pauline Hanson first entered politics 22 years ago when she stood for councillor to oppose funding of a new library in Ipswich. At the 2016 Australian federal election, she was elected to the Senate, representing Queensland. When it comes to Hanson's reputation and her policies, you either hate it or love it. There seems to be no in between. And although initially many saw Hanson as an insignificant voice in politics, things have slightly changed. Hanson appears to be doing a 'Donald Trump' – starting as the most unlikely underdog to one of the loudest voices in politics. No one saw what was coming next.
When Hanson became a member of Ipswich City Council in 1994, who would've thought that years later she would make front page? A year after opposing the funding of the new library in Ipswich, Hanson took her a career to the next level. She joined the Liberal Party of Australia where she was preselected for the Division of Oxley at the 1996 federal election. Unfortunately Hanson got disendorsed shortly before the election but managed to win Oxley as an independent despite being listed on the ballot as a Liberal Party of Australia candidate.
In 1997, Hanson co-founded her own party – Pauline Hanson's One Nation, described as  a right-wing political party with a populist and conservative platform. Her strong views and some say racist has landed her in hot water many times, in fact she saw herself kicked out of the Liberal Party for offensive comments about Aboriginal people. In 1997, One Nation released a book 'Pauline Hanson: the Truth'. The book railed against the millions of dollars supposedly spent on Aboriginal people. Feeding off the racism which has propped up white prosperity for the past 200 years, it claimed that Aboriginal people were getting special privileges.
Ad. Article continues below.
Despite the controversial comments Hanson has made over the years, she insists that she is not a racist. "I will continue to speak out on these issues, to be a voice for Australians who have been shut down because of political correctness, and if we don't stand up now and be counted, who knows what this country is going to be like in not so far down the path," said Pauline.
Still, no one really paid attention, until now.
The latest Newspoll has shown that Pauline Hanson's One Nation party has seen a huge surge in popularity since the election – it's quadrupled. The party has increased its support to 6 per cent, up from 1.3 per cent on polling day, reports The Australian.
It seems that Hanson's hardline stance on immigration and what many described as fear mongering, hasn't stopped others throwing their support behind her.
Hanson and her party colleagues hold the balance in the Senate with the government unable to pass legislation opposed by Labor and the Greens without One Nation's support.
Ad. Article continues below.
It's a powerful position to be in for what some have called the most divisive party in Australia.
The poll results also found that voters have moved away from the major parties since the election.
The minor parties and independents seem to be growing in popularity with election results showing 23.2 per cent of people did not vote for the Coalition or Labor — the highest percentage since 1934.
Hanson is no stranger to controversial statements. Her first parliamentary speech caused meltdown when she claimed Australia was in danger of being "swamped" by muslims. Despite being called a politician who speaks without a 'filter', Pauline insist that all she is doing is the peeling away the political correct layers from what Australians are really thinking and have been wanting to say. "I am not preaching hate, I didn't tell people to go out there and hold protest rallies against mosques being built, or schools being built, or banning the burqa and everything else –they are feeling it in their communities," said Hanson.
The same way that many see Hanson now, an unlikely candidate, Trump started his presidential campaign.
Ad. Article continues below.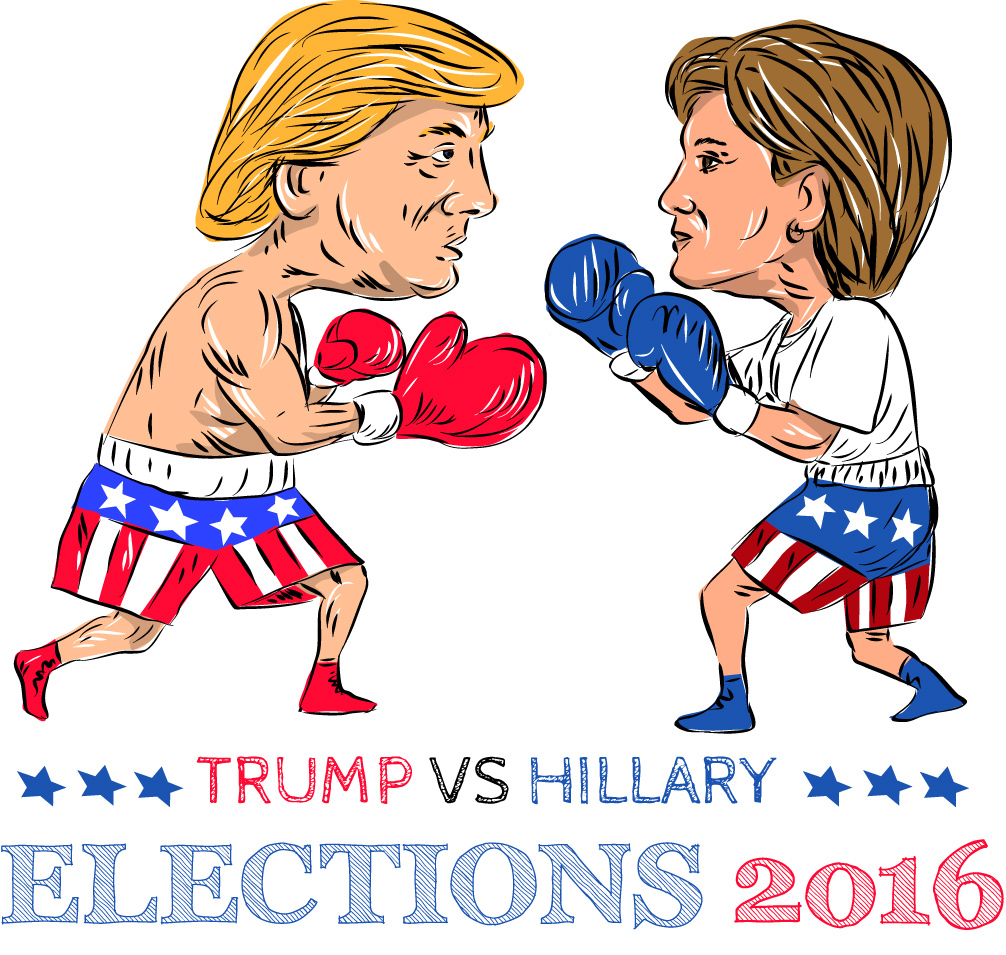 While some people may have laughed when they heard Trump was running for president, most didn't even bat an eyelid. The news probably had more entertainment value than political and no one thought Trump would come so close as to being the last two standing. But now, Trump's inching much closer to the White House because no significant Republican coalition seriously tried to oppose him. No powerful Republican coalition emerged to stop him because the GOP believed all the analysts who said Trump had no chance.
Now the question is, does Pauline Hanson have a chance?
Ad. Article continues below.
Many say it is impossible to align with her political views. Hanson previously said "We are in danger of being swamped by Asians". The truth is, Australia could not be at a more culturally diverse level. Hanson also claimed that those who did not have dark skin and brown eyes could not claim to be Aboriginal, because if they did it was to receive benefits. "If you want to live the traditional way of life, I believe you can do that, but people here, who are as white as I am, and have the blue eyes, whatever, and claim Aboriginality to have all the benefits that go with it – I'm totally opposed to it."
At the rate Hanson is going, it does not appear that she will be slowing down anytime soon. Hanson could become the Prime Minister but only if…
A) She stood as a One Nation candidate in an electorate (House of Representatives not Senate)
B) One Nation managed to get the majority (70+) seats in the House of Representatives
But both scenarios are highly unlikely, especially given as she has no seats in the House of Representatives at the moment and just a handful of Senators.
What do you think? Will Australia ever choose Pauline Hanson to be prime minister?