Could groceries get cheaper in coming years?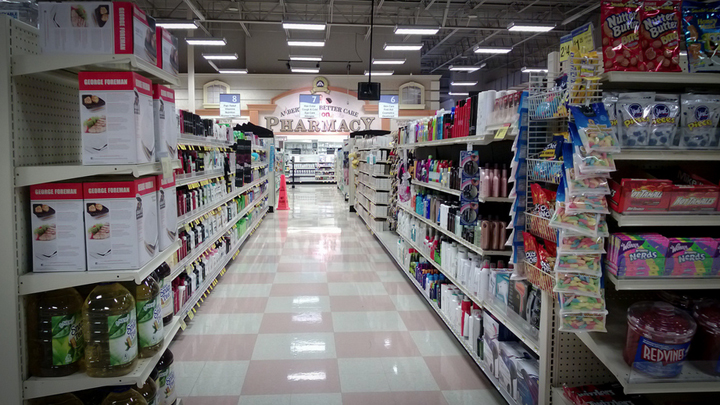 We live in a world where thanks to inflation, the government and general economic growth, prices just keep increasing. But recent news has us wondering, will our groceries actually get cheaper over the next few years?
According to the Sydney Morning Herald, discount retailer Aldi has publicly committed to keeping prices low after placing increasing pressure on rivals, Woolworths and Coles. Aldi's sales reached $6 billion in 2014 compared with $5.3 billion in 2013 – huge growth. This is compared to Woolworths who experienced only 4.7% growth and Coles who experienced 4.6% growth (across food and liquor) for the same period.
This strong growth of Aldi is likely to place enough pressure on the major two brands that at some point – if they begin to lose their strong market share, they may actually reduce their prices in order to compete.  UBS expects Aldi's sales to reach $9.3 billion in five years and says revenue could hit $13 billion, challenging Coles' and Woolworths' stranglehold over the grocery sector, if it fixes issues such as checkout queues.
Aldi Group Managing Director, Tom Daunt has said, "At the core of our business model is the need to offer the highest-quality product at the lowest price. It's a very dangerous territory to get into for a discounter to allow others to encroach on that area and that's certainly not part of our plan.
"We will always select the lowest price we're able to afford to sell the product at, which is very different to the standard retail convention, which is to price products at the highest you're able to get away with."
Ad. Article continues below.
It is promising that by supporting Aldi – and enjoying our groceries for much less – we could find ourselves pushing the prices down and making life a lot easier for ourselves in the next few years.
So tell us today… Where do you shop? Would you like to see Woolworths and Coles reduce their mark up margins and bring prices down closer to cost price? Share your thoughts in the comments below…