Cosmopolitan shuts out Sonia Kruger with strong statement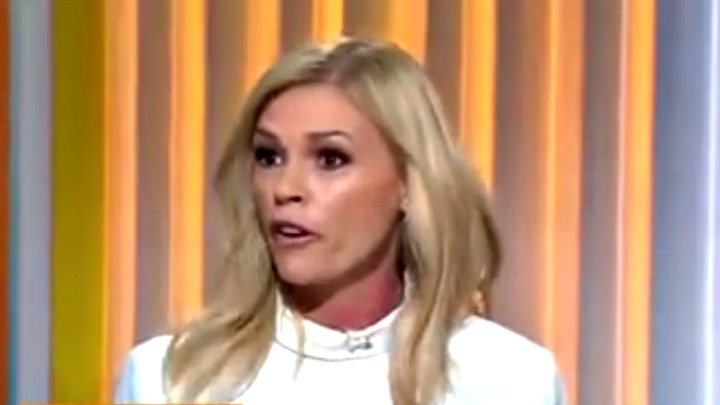 Couple of months since she first dropped the bombshell about banning Muslims on Channel Nine's Today Extra, the news of Sonia Kruger being one of the nominees of the Cosmopolitan's Women of The Year Awards dropped – with the September edition of the magazine featuring the awards hitting the stands this week.
However, the editor of the magazine Claire Askew has made a statement distancing the magazine from the TV personality, and confirming Ms Kruger's comments were made after the nominees were selected.
"We went to press before she made those comments. She, 100 per cent, does not reflect the opinions of us or our readers but the comments were made afterwards," Askew told The Sun-Herald.
"It was a bit of challenge that category," she added. "But it reflects who the networks are putting forward on their big shows. It's reflective of who the channels are putting forward as their TV presenters within the Cosmo demographic."
Ms Askew admits there was a "big debate in the office" surrounding Ms Kruger's inclusion.
Ad. Article continues below.
"The fact is she's one of the big TV presenters in Australia. We didn't take her out because we thought she's one of the big TV presenters and now it's up to the readers to vote and whether she should be the winner or not," she said.
"In the end I left it up to our readers to decide that and I trust them to choose the best woman who they think deserves the award."
Despite the all-white TV presenter category, Askew is pleased with the overall nominees list, which, for the first time, will include a humanitarian award.
Kruger will go up a selection of other blonde-haired and blue-eyed personalities in her nomination for TV Presenter of the Year.
"It's helped us have one of the most diverse nominees list so far in the awards history, we also have the first transgender women nominated in Margot Fink. Something we're really proud to achieve with the awards is that we're reflecting the diverse culture of Australia," she said.
While their statements have made it clear that they did have the option of changing who the nominees were, they didn't, and yet have made the statement distancing themselves from the TV host.
Do you think that's fair?