Cosby could still get his day in court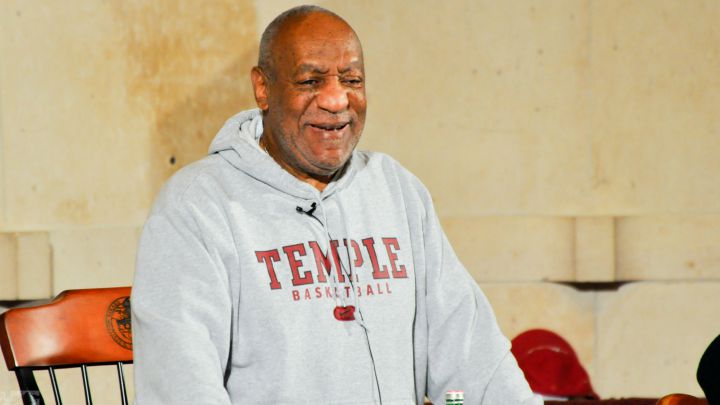 Bill Cosby's past could finally catch up with him after the California Supreme Court refused to block a civil suit against him. Despite dozens of women saying the comedian drugged and sexually assaulted them, he has never been charged and maintains the women gave consent.
The alleged crimes were all committed  so long ago that they have "expired" under US law, but several women have pressed ahead with defamation lawsuits in an attempt to get Cosby to admit to doing wrong.
In the case the Supreme Court is allowing to go ahead, Judy Huth, says Cosby assaulted her at the Playboy Mansion in Los Angeles in 1974. She was 15 years old at the time.
This could mean Cosby will face on-the-record questioning. While this is unlikely to put Bill Cosby behind bars, it could at least bring the women some piece of mind in having him admit his wrongdoings.
In a deposition released earlier this month, Cosby admitted to acquiring Quaaludes, a powerful sedative, which he gave to women he wanted to have sex with. Last weekend, the New York Times was successful in gaining access to records of more of that deposition – an out of court questioning used to gather evidence before a court trial or settlement.
Ad. Article continues below.
With this new information, we now know the actor obtained seven prescriptions over a two-year period but never took them himself. Instead he offered them "the same as a person would say have a drink", reports Time magazine.
We also know he took a very personal interest in the ambitions and problems of his alleged victims, playing on their weaknesses. He also gave the women money to encourage them not to speak out against him, and went to great pains to keep his dalliances from his wife.
During the deposition it was observed that Cosby did not take the situation very seriously.
The prosecuting lawyer said, "I think you're making light of a very serious situation."
He agreed: "That may very well be."
Ad. Article continues below.
Cosby's new lawyer representing Monique Pressley, on Tuesday slammed the release of the testimony, saying it made a "mockery" of the confidentiality agreement that was a key part of the settlement, NBC News reported. They are now demanding the woman who filed the case, Andrea Constand, pay back part of the settlement funds if she continues to push for a judge to make the details of their confidential agreement public.

However, it's fair to say that it's the public demanding to know more. As Whoopi Goldberg recently came to understand, the "court of public opinion" is the only place Cosby can be tried as the cases currently stand. And it has found him guilty. In addition to his statue being removed from Disneyland, other celebrities are distancing himself from the star. Billy Crystal, Mary Tyler Moore, Jerry Seinfeld and David Letterman have all requested their names be removed from an upcoming biography on the disgraced comedian.
Do you think Bill Cosby should have his day in court, even if the worst he can be charged with is defamation?