Corner store owners decide to refuse service to customers on phones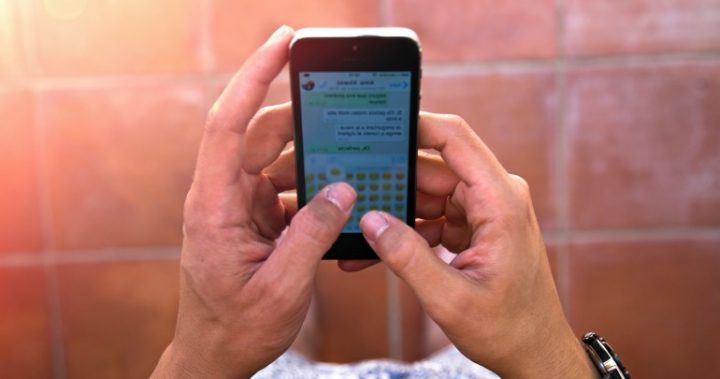 Two New Zealand corner store owners took matters into their own hands after getting fed up with customers using their mobile phones inside their store.
The pair told Yahoo News that they are ready to refuse service if customers are on there mobiles.
The pair have even put up a sign on the counter that reads "If you can't be bothered getting off your cellphone, we cant be bothered serving you. Sorry.".
The sign also features a sad face drawing at the bottom.
The husband and wife who own the Queenstown store Eight To Late Foodcentre in Fernhill were shocked at the rudeness some customers exhibited while they were using their mobile devices. The pair claim that many people were entering the store and just pointing, not even communicating with them.
Ad. Article continues below.
"They'd point at the cigarettes or at the EFTPOS machine," store owner Mark Douglas told the New Zealand Herald.
"They would just point. That's what we thought was out rude part of it the fact that there was no indication – no conversation whatsoever."
"We decided we've had enough of it," he added.
Douglas said that when he and wife Brenda took on the business four years ago, there were occurrences of this kind of rudeness but it did not bother them as much then. He believes that the habit has risen.
"We got more and more frustrated," he said.
Ad. Article continues below.
Douglas said the sign has been working and most customers have given him positive feedback.
"We point at the sign when they're talking and they immediately say, 'oh, sorry, got to go', and they put their phone down and apologise," he told the New Zealand Herald.
"Probably in town you couldn't do that because you're going to offend visitors, perhaps, though we've found, even visitors, they look at that and they go, 'that's fantastic',"
"We pride ourselves on talking to the customers – this is a community dairy." he added.
Do you think that this couple was right to put up the sign? Do you think people are to connected to their mobile phones today?
Ad. Article continues below.
With Facebook removing news sites from your feeds we ask that you sign up for Starts at 60's emailers here. And to keep us on your wall, join some of our new Facebook groups and clubs:

News Junkies Club – Australia
News Junkies Club – USA 

See news on the change and links to all our other clubs and groups here.