Cooking queen Marguerite Patten dies aged 99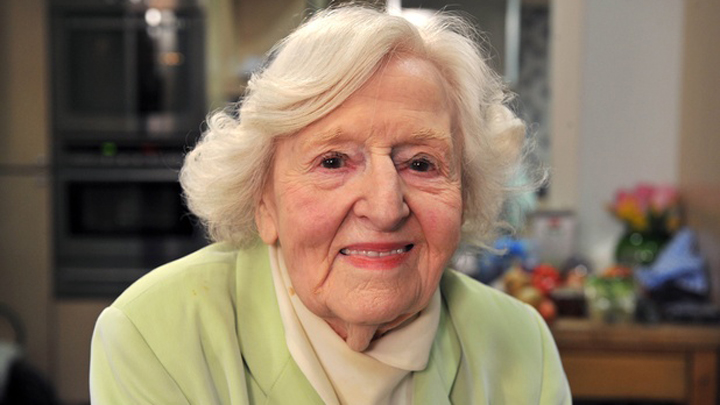 In some sad news this morning, it has been announced that legendary cookbook author Marguerite Patten has died aged 99.
Known for her memorable cooking skills and her best selling books, such as The Everyday Cook Book in Colour which, along with her other 170+ books, went on to sell 17 million copies.
Marguerite Patten was one of the first celebrity chefs but disagreed with the term, preferring to call herself a home economist. She presented her first TV cooking program, Kitchen Front, on the BBC in 1947 and was an icon during the post-war years.
She was employed by Britain's Ministry of Food to advise Brits how to make the most of their rations and was famed for her simple, no fuss cooking and baking. Most of us will remember her books in our mother's pantry and even our own.
Hilda Elsie Marguerite Brown died on June 4 "from an illness stoically borne", according to her family. Sadly, in 2011, she suffered a stroke which had left her unable to speak.
Ad. Article continues below.
The Guardian reports that the cooking queen's daughter Judith told Olive magazine that her mum had eaten her famous baked custard on the day she died. "Only trouble is that I didn't inherit the genes, and they went from fantastically good to pretty awful," Judith said.
"Thankfully just a few hours before she died she had enjoyed one of my better ones with pureed raspberry and pureed baked apple, two other favourites. She is sadly missed, but I am delighted for her, for she really did hate the past four years!"
Tell us, do you remember Marguerite's cookbooks from your youth? Do you still have some? Share your tributes below.