These stores and brands took out top prize in Product of the Year 2018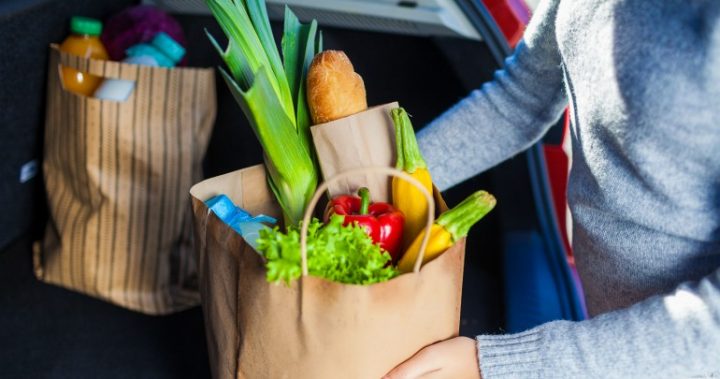 We all love a bargain—so where can you get the best bang for your buck? Or the best health food, or the nicest shopping experience?
Major retailers have battled it out for the top spot in the annual 'Product of the Year' survey, and the results are in! 
Independent research company Nielsen conducted the consumer research using more than 13,000 Australian responses to pinpoint what our major supermarkets and retailers were getting right.
The research found that Coles provided customers with a great shopping environment and a better overall shopping experience that other supermarkets and retailers. Those surveyed also found Coles to have the better quality 'home brand' goods, as well as the newest range of products.
Read More: Coles introduces 'Quiet hour' for shoppers with autism
Ad. Article continues below.
But low-cost favourite Aldi was not far behind Coles, scoring highest in providing good consumer deals and promotions.
Consumers found Woolworths offered fresher, healthier products in its stores.
Darkhorse Metacash (IGA Supermarkets) took out five awards, while newcomer to the study, Chemist Warehouse, took out an impressive two.
Sarah Connelly, Product of the Year's director, was happy to see that so many of the best products were made from Australian ingredients.
"There's a definite move in the right direction to ensure local producers and communities are rewarded for their hard work in helping to keep farming and manufacturing in Australia," she said.
Ad. Article continues below.
The Product of the Year team provided detailed list of individual products that took out specific category prizes, with some interesting results. 
Aldi's Lacura cosmetics brand was judged to have the best cosmetic product in its 24-hour Duo Lipstick, while the Lacura Naturals Verde Hand Wash won the hand and body care category and Lacura Natural Anti Aging Face Care Range was judged the best skincare product in the eyes category.
The store's Confidence brand toilet paper wiped the floor in the personal hygiene category.
Coles' brand belgian chocolate won the chocolate category, while its homebrand blueberry cheesecake won the chilled cakes section, and the chain's homebrand chilled soups won the fresh soups and sauces category.
You can see all 47 product category winners here.
The 'Product of the Year' awards run annually to give Australian their say on their favourite retailers. With Christmas price hikes just around the corner, perhaps these results will help you decide where to do your Christmas food shopping this year!
Do you agree with the results of this survey? Where do you like to shop?