She's sure come a long way! Barbie dons a hijab for the first time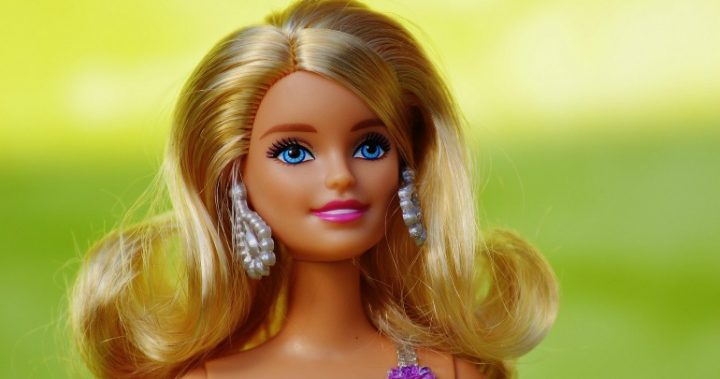 With more than 150 careers under her belt, Barbie long strived to be a role model for young girls. 
Starting out in 1959 as a small-town American girl modelled on her creator Ruth Handler's own daughter, Barbie since been a fashion model, astronaut, police officer, rock star, dentist, aerobics instructor and rapper and much more. 
She's also moved from being Caucasian-only, to African American in 1968, and Hispanic in 2007.
But there's one thing Barbie hasn't done until now – worn a hijab, or Islamic headscarf or covering.
On Monday Barbie released its first doll wearing a hijab, to honour American Olympian fencer Ibtihaj Muhammad. 
Ad. Article continues below.
The one-of-a-kind doll was unveiled at Glamour's Woman of the Year Summit in New York City, as part of Barbie's 'Shero' program, which recognises remarkable women. 
This year's recipient, Muhammad, was honoured as the first woman to wear a hijab while competing at the Olympic Games. Muhammed was born in the US to African American parents who converted to Islam.
Muhammad shared a sweet photo of her holding her very own personalised Barbie doll. 
"I'm proud to know that little girls everywhere can now play with a Barbie who chooses to wear hijab!" She wrote on Instagram. "This is a childhood dream come true."
Ad. Article continues below.
Barbie 'herself; also shared an image to social media. 
The doll is part of the new 'Fashionistas' range that features dolls with different body types, skin and eye colours for both Barbie and Ken. 
The first Barbie was created in 1959 by Handler, after Ruth watched her daughter play with paper dolls. Handler said she wanted to create a doll that would inspire young girls to be anything they wanted to be. 
What are your thoughts on this? Do you like Barbie's new look?