Responsible parents or hopeless enablers? Schoolies war is back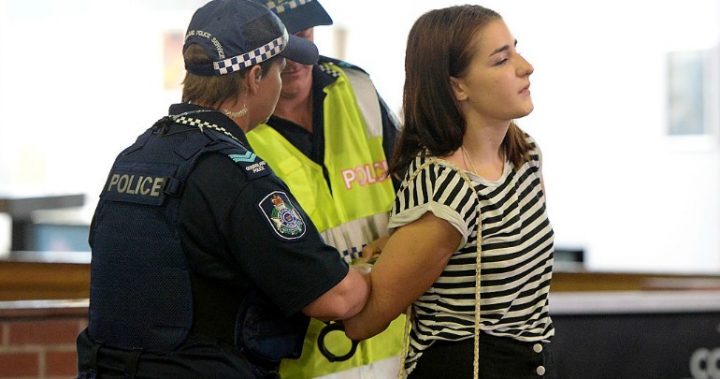 Every year, as grade 12 graduates from around Australia flock to the Gold Coast for the Schoolies celebration, pictures emerge of the drunken antics of underage youths. 
While many New South Wales school-leavers will be of drinking age due to a different schooling system, the majority of Queensland graduates are still 17 years old and not legally allowed to consume alcohol unless in a private home with adequate supervision from a parent or guardian. 
According to the Act on Alcohol website, 40 per cent of underage drinkers "get alcohol from their parents"; a statistic that seems evident when you watch the number of parents handing over cartons to their children (along with food and toilet paper) when bound for a Schoolies trip. 
In Queensland, where Schoolies is held, "it is illegal for a parent/guardian to provide alcohol to someone under the age of 18 years, then NOT provide adequate supervision". This is, unfortunately, what happens all too often with Schoolies celebrations, as excited teens are unlikely to bring their parents along for a week of partying and frivolity. 
The Act on Alcohol website also recommends that parents "consider the message you send by allowing [people under the age of 18 to consumer alcohol]. If you demonstrate disapproval and make it difficult for your under-age adolescent to access alcohol at home, you can help reduce the risk of early initiation of drinking and long-term harm". 
Ad. Article continues below.
The news reports in November are rife with footage of drunken teens and coverage of the latest arrest rates at the party capital on the Gold Coast, and we consider this to be a normal rite of passage, if a little annoying. A lot of people believe that, at an event like Schoolies, teens are likely to get their hands on illicit substances whether or not it's provided by parents. So, theoretically, in supplying the alcohol, parents are at least comfortable knowing what their child is consuming despite the fact that they could face a charge of up to $9,108 for providing alcohol to an underage child in an unsupervised environment. 
Many parents send their children to Bali and Thailand as an alternative to the official Schoolies atmosphere. And this year, Europe has apparently "topped the list for international travel insurance quotes among Year 12 graduates" according to The Daily Mail. 
But is distance the key to preventing mishaps? Or does the problem really lie in glorifying alcohol as a necessity for celebration? When do we stop turning a blind eye to the photos of kids carrying cask wine, spirits, or pre-mixed drinks up to their hotel room? 
Do you think there should be stricter punishments for parents who supply their children with alcohol outside of the home?