Let's Talk: Should late library books cop a fine?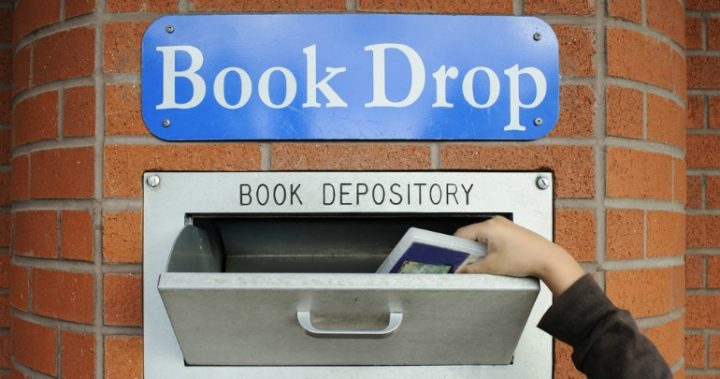 Nearly four decades ago, The Woman in the White House was checked out of New York's Tompkins Square Library.
Despite the fact the book, written by the now 83-year-old Marianne Means, was due in June 1979, it was only returned last week.
According to the New York Post, the middle-aged "mystery man" strolled into the library and said he'd like to return the book.  
"I was like, wow!" library clerk Olga Estevez, 60, told The Post.
"He just said he found the book. I didn't ask him any questions. He wanted to know if the book was in the system and I said, 'No, this is from 1979!' He wanted to know if it can be put back into the system, because it was a good book. He said he was sorry it was late and just left."
Ad. Article continues below.
The Post contacted author Means who didn't seem to care that someone had held onto her book for so long. 
"That's their problem!" she reportedly growled before hanging up the phone.
The mystery man would have owed US$3,483.75 in fines if the library had slapped him with the 25-cents-per-day late fee.
According to The Post, adult book fines in New York top out at $12 while in some parts of Australia, some councils have done away with fines altogether, or offer amnesty at the end of the calendar year in exchange for tinned goods.
However, once a book is considered lost, the library patron is held responsible for the cost of the book.  
Ad. Article continues below.
But it seems the guy who returned The Woman in the White House nearly 40 years past its due date isn't the even the worst offender. 
A book that was due in June 1956 was returned to the Woodstock Library in the Bronx back in May. 
Apparently, the man's dad had died and he'd found the book while cleaning out his father's home. He returned it to the Woodstock branch because that's where it was originally checked out according to The Post.
What's the latest you've ever returned a book?