Insults fly over same-sex marriage song at football grand final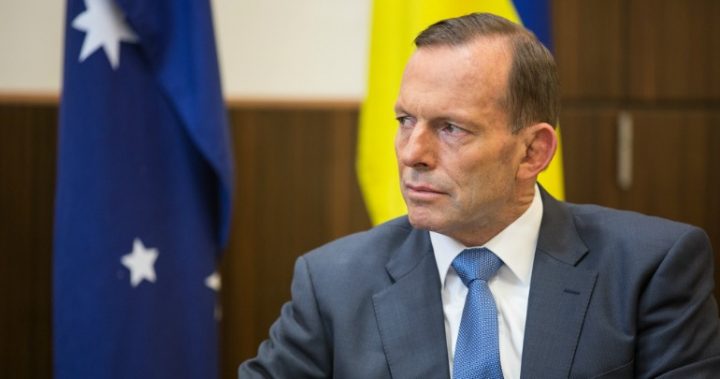 The NRL's decision to back the Yes campaign for same-sex marriage has been a controversial one, but things may have gotten out of hand thanks to a petition started by ex-footballer Tony Wall. 
According to Wall, "it will be very difficult to watch the NRL Grand Final with my wife and five young children as the event will be heavily politicised with a LGBTIQ anthem taking centre stage."
The anthem in question is the song "Same Love" by US rapper Benjamin Haggerty, who is better known by his stage name of Macklemore. "Same Love" is one of Macklemore's biggest hits, and it is indeed about same-sex marriage. But should he be banned from performing one of his most popular numbers to make others feel more comfortable? 
Same-sex marriage is a hotly contested topic in Australia right now, with the postal vote currently underway. Former prime minister Tony Abbott even waded into the furore once more to voice his support for Wall's petition. 
"Footy fans shouldn't be subjected to a politicised grand final," Abbott wrote. "Sport is sport!" 
Ad. Article continues below.
Footy fans shouldn't be subjected to a politicised grand final. Sport is sport! https://t.co/1uRh4eZ61Z

— Tony Abbott (@TonyAbbottMHR) September 27, 2017
Commonwealth Attorney-General George Brandis, who is a senate member from the same party as Abbott, hit back against the request on ABC News Breakfast. 
"This particular song is one of four songs, I believe, that Macklemore will be singing. It's one of his most popular songs, and for Mr Abbott or anyone else to say that it should be banned I think is a bizarre thing to say," Brandis declared. 
"I thought Mr Abbott believed in freedom of speech." 
Ad. Article continues below.
Macklemore also heard of the uproar just before he was due to fly to Australia for the event. 
"I'm getting a lot of tweets from angry old white dudes in Australia," the rapper said in a radio interview, before saying that the reaction was only going to make him "go harder" for the cause that he believed in. 
Do you think Macklemore should be allowed to perform "Same Love" at the NRL grand final?