Death toll rises as fire rages in Californian wine country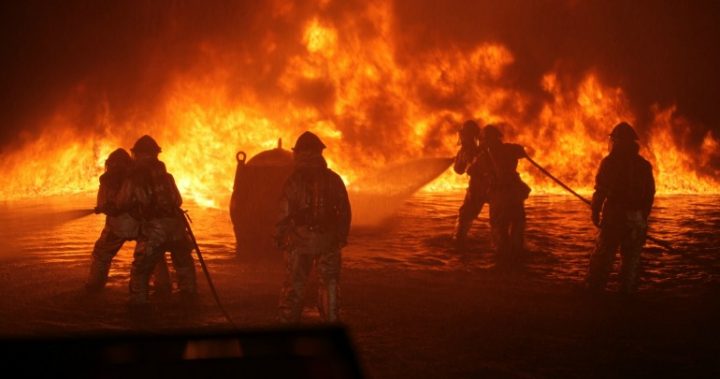 Governor of California Jerry Brown declared a state of emergency for several counties, including the wine-making areas of Napa, Sonoma and Yuba, as a vicious wildfire tore through the area on Monday, October 9.
At last count, seven people had been killed by the fire in Sonoma, and two in Napa County. The Napa victims were Sarah and Charles "Peach" Rippey, a couple who had recently celebrated their 75th wedding anniversary, according to KTVU-TV. They were 99 and 100 years old, respectively. 
More than 100 people are being treated for injuries, including smoke inhalation; more than 100 missing-person reports have been filed in the wake of the event. Upwards of 1,5000 residences have been destroyed. 
The damage to an estimated 73,000 acres was not created by a single fire; more than 14 separate fires were reported, and the damage occurred in just a few hours, according to The LA Times, and the cause of the fires is "still under investigation". 
The warm temperatures and gusty winds, which reached speeds of up to 80 kilometres per hour, created the perfect conditions for the event, making it difficult for the thousands of firefighters to bring the blazes under control. 
Ad. Article continues below.
"Firefighters are battling multiple wildfires [in] multiple counties across the entire state," the most recent report from the Governor's Office of Emergency Services reads. "These wildfires have prompted mass evacuations. Thousands of acres have burned and threatened infrastructure as strong winds fueled the fast-moving fires. As many as 14 fires are burning in eight counties and an estimated 20,000 people are evacuated." 
That update was issued more than six hours ago, and it's unclear just how many fires have been contained since then. However, recent updates from California residents on Twitter have indicated that several blazes are still underway, and even more areas are being instructed to evacuate, including the city of Fairfield. 
Have you ever been affected by a wildfire?