Australia Post has reported a drop in missed delivery cards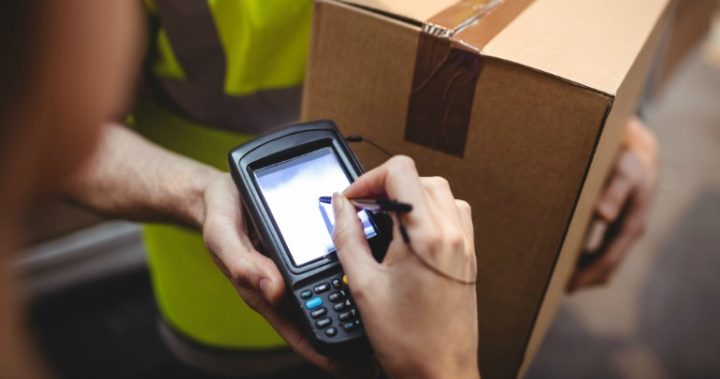 Online shopping is arguably one of the greatest conveniences of the digital age. You can order literally anything you want or need from the warmth and comfort of your own home, from groceries, to clothes, to gifts – anything. And yet one there is one thing that has the power to turn it from a delightfully convenient experience where you have to talk to anyone or leave the house, to a frustrating, inconvenient trek to collect your parcel. 
Yes, the dreaded missed delivery card. 
Of course, it's not so bad when you're actually out and do miss the delivery, and you know that your precious parcel is being kept safe at the post office. 
But the major frustrations come when you know you've been home the whole time, and the delivery driver didn't bother knocking. It's enough to have anyone seeing red – and not just the red of the Australia Post office you're pulling up in front of!
However, Australia Post have reassured customers that the service is getting better, which can only be good news. They announced that "carding rates" – the amount of parcels that couldn't be delivered, were down by 4.5 per cent in the past financial year. Just over one in ten deliveries failed to be delivered. 
Ad. Article continues below.
Read more: Australia Post boss Ahmed Fahour exits with $10.4M 'golden goodbye'
It comes following a crackdown on drivers who pretend to attempt delivery, just leaving a card without even knocking, after a viral video back in 2015 caught a delivery driver not even attempting to deliver a parcel before slipping a card under the mat. 
Christine Corbett, Australia Post's acting chief executive credited the extra delivery options down available for the decline. 
"In the past 12 months we have focused on providing customers with greater access, convenience and choice in the way they receive their parcel deliveries," Corbett said.
"We've introduced a range of new initiatives including day before notifications so customers can choose to have their parcel left in a safe location on their property, or have it redirected in flight to another address if they know they're not going to be home.
"Customers are also taking advantage of our other delivery choices – having their parcel sent directly to one of our free 24/7 parcel lockers now in over 265 locations, or directly to one of over 3,600 Post Offices so they receive their parcel first time."
Hopefully it continues to drop. Have you noticed an improvement?